Paper & Fiber: Urban Landscapes
Slideshow

Horizontal Masonry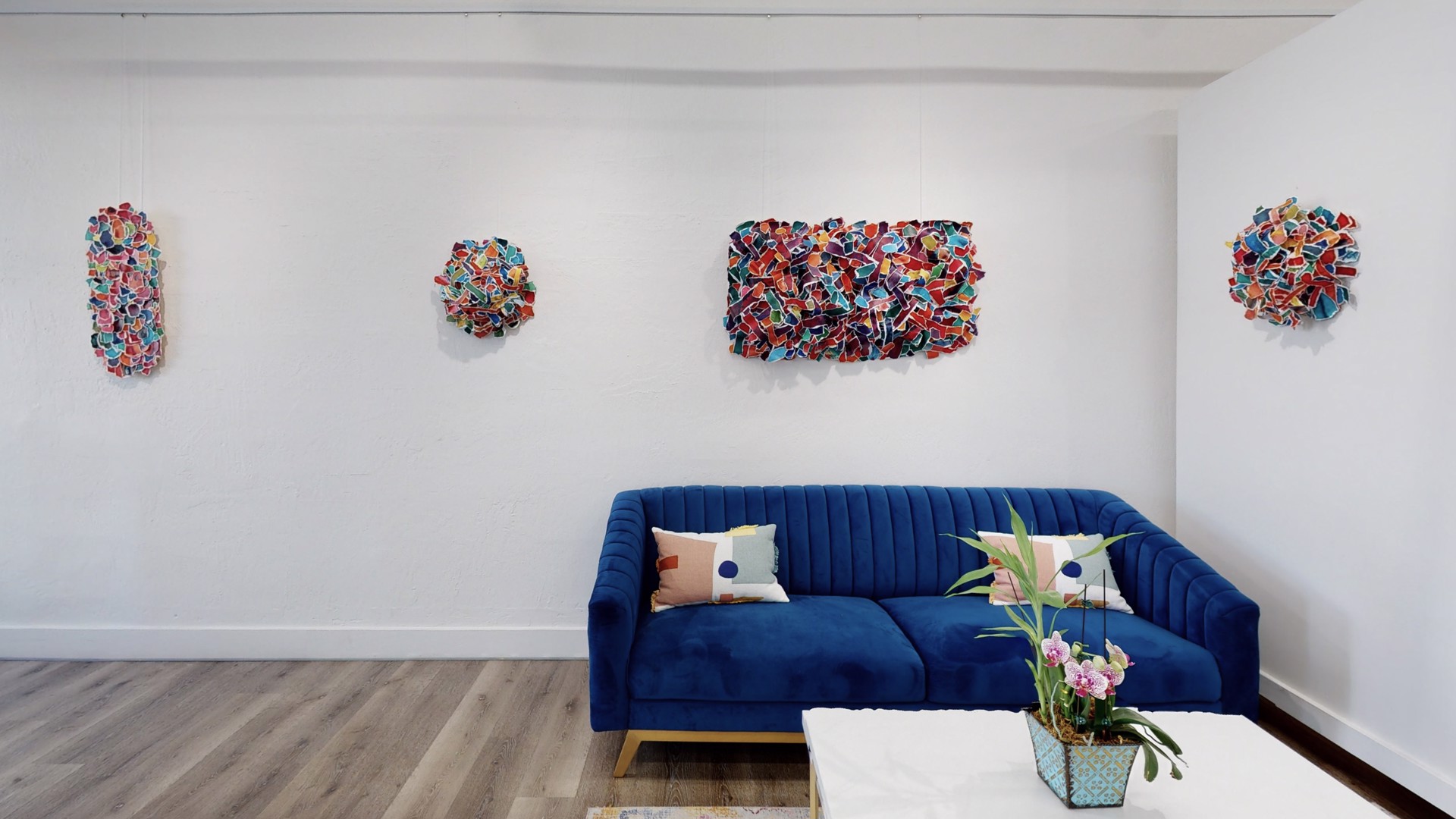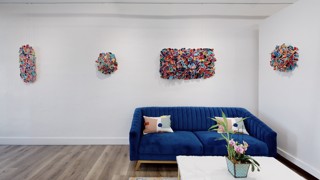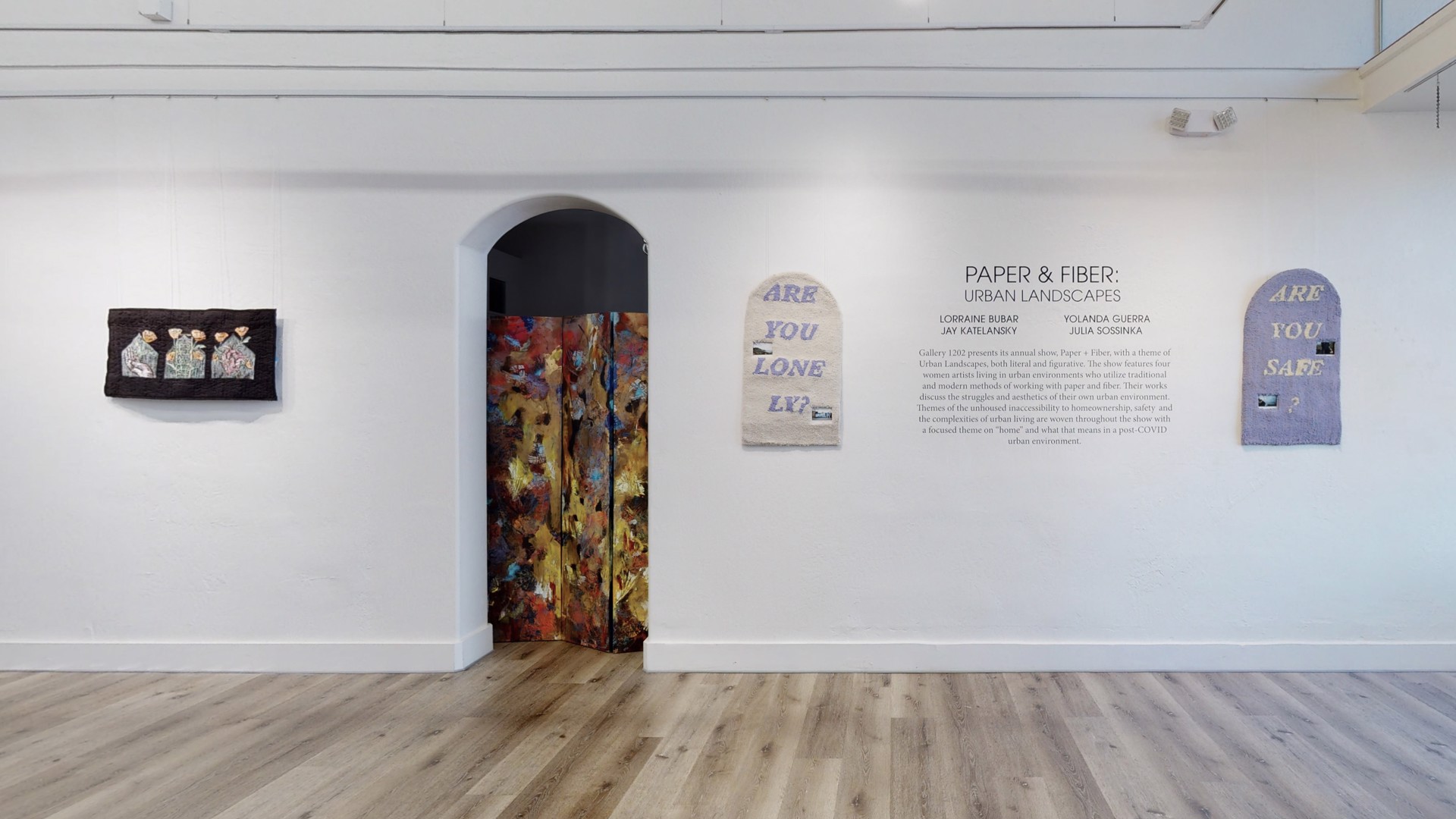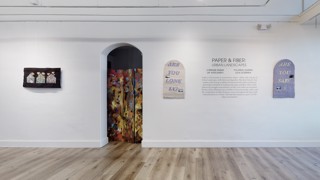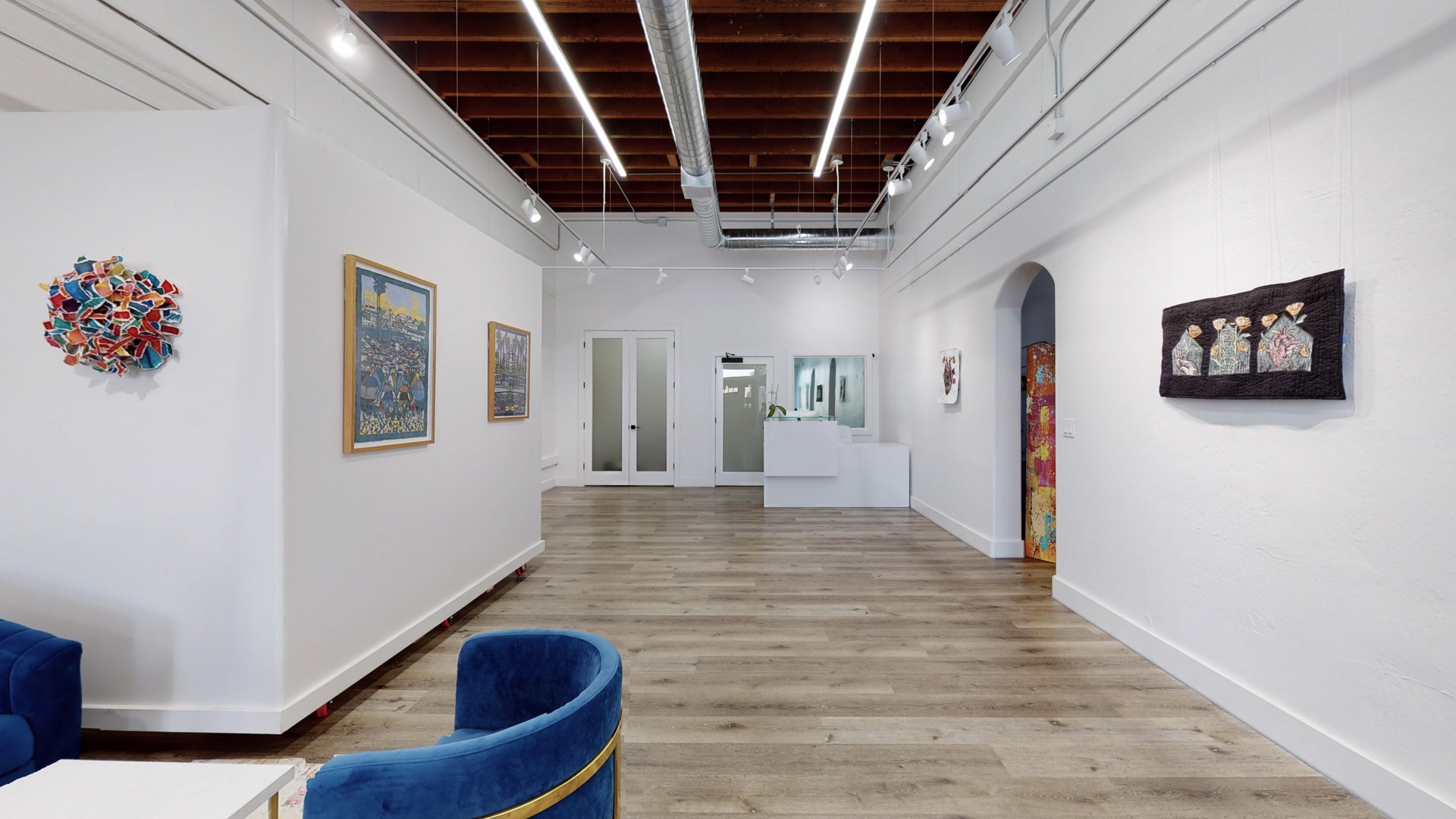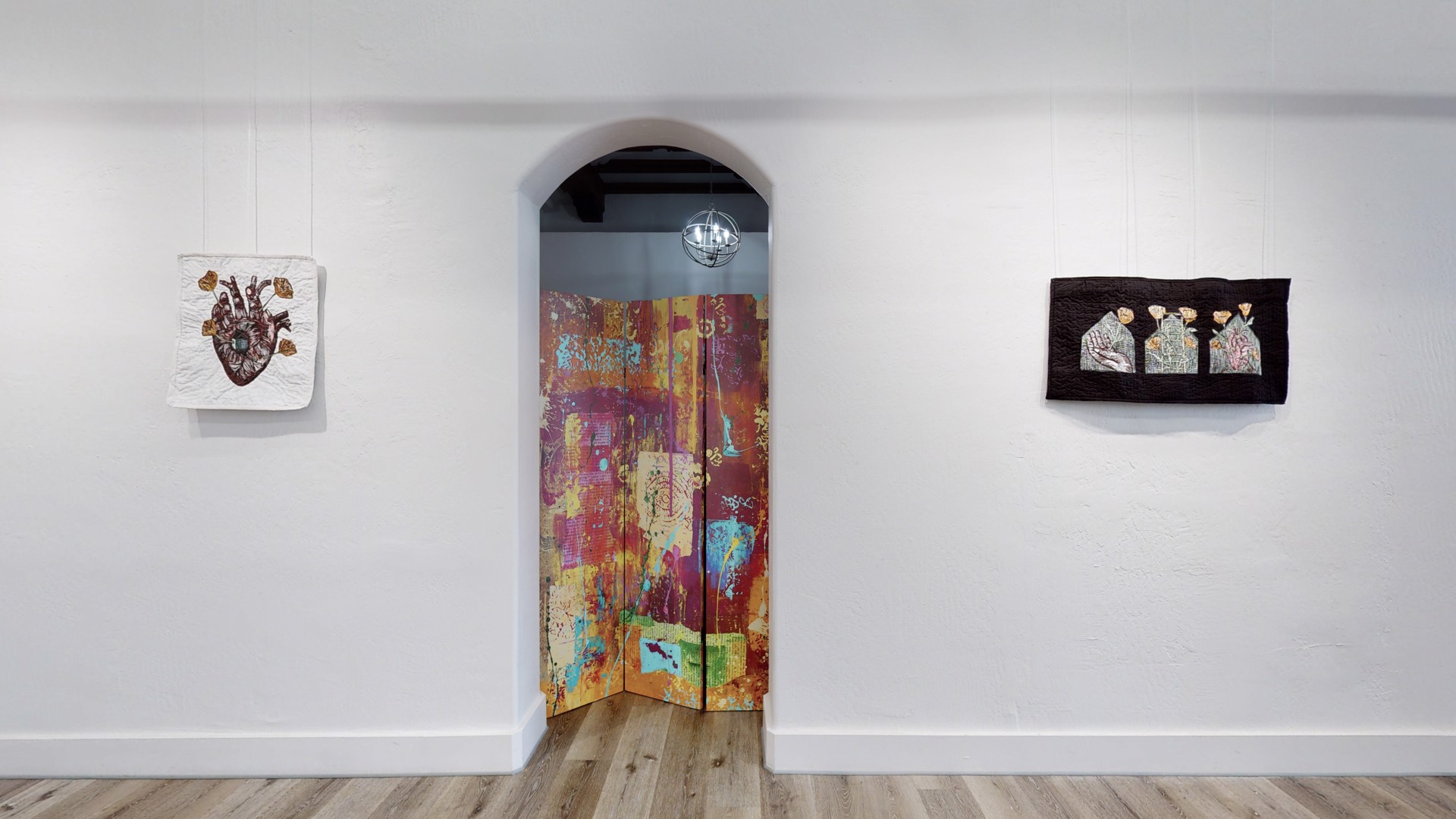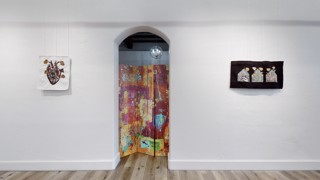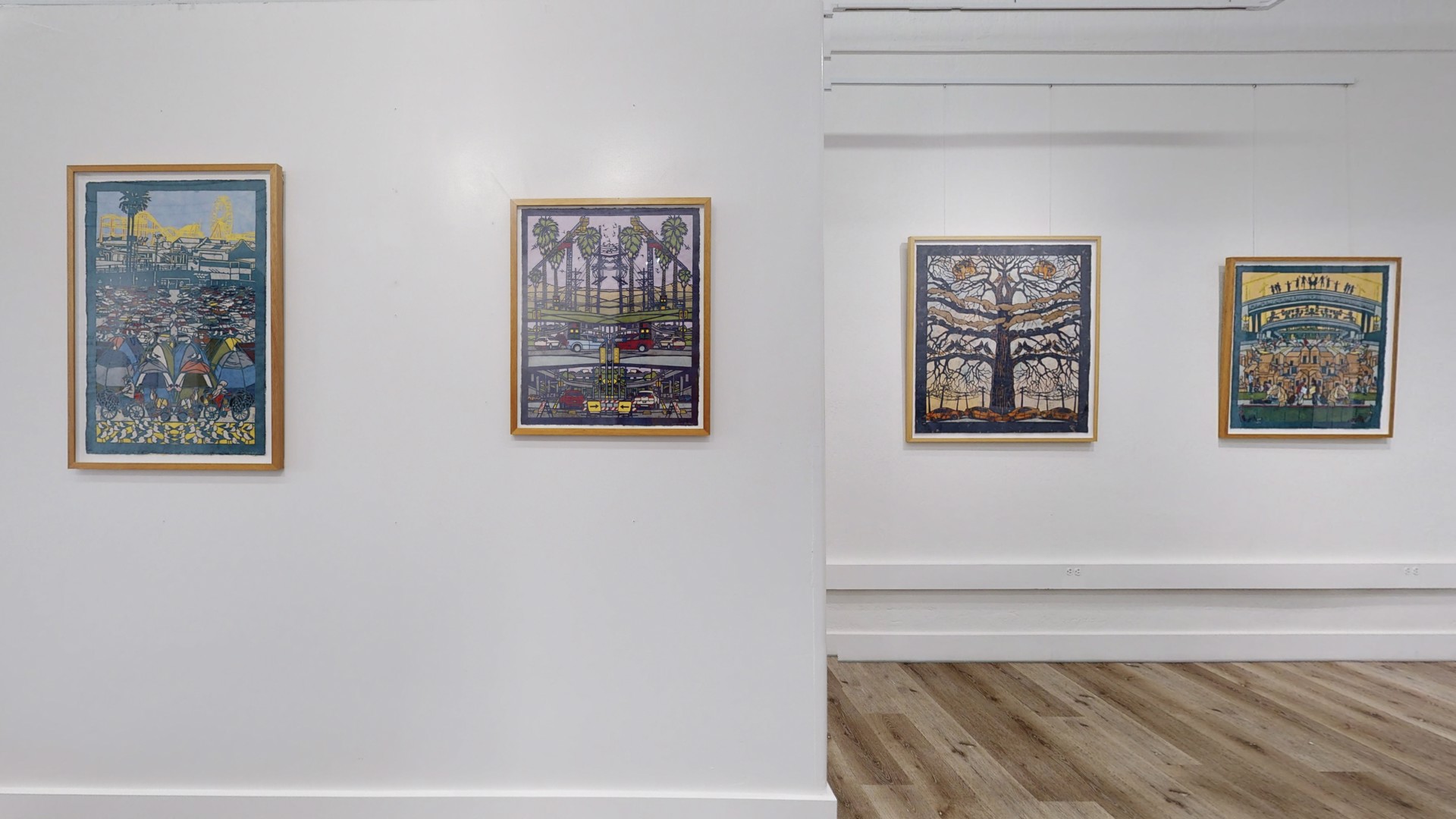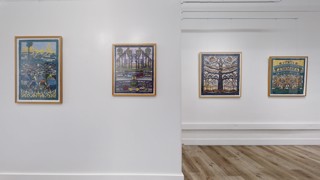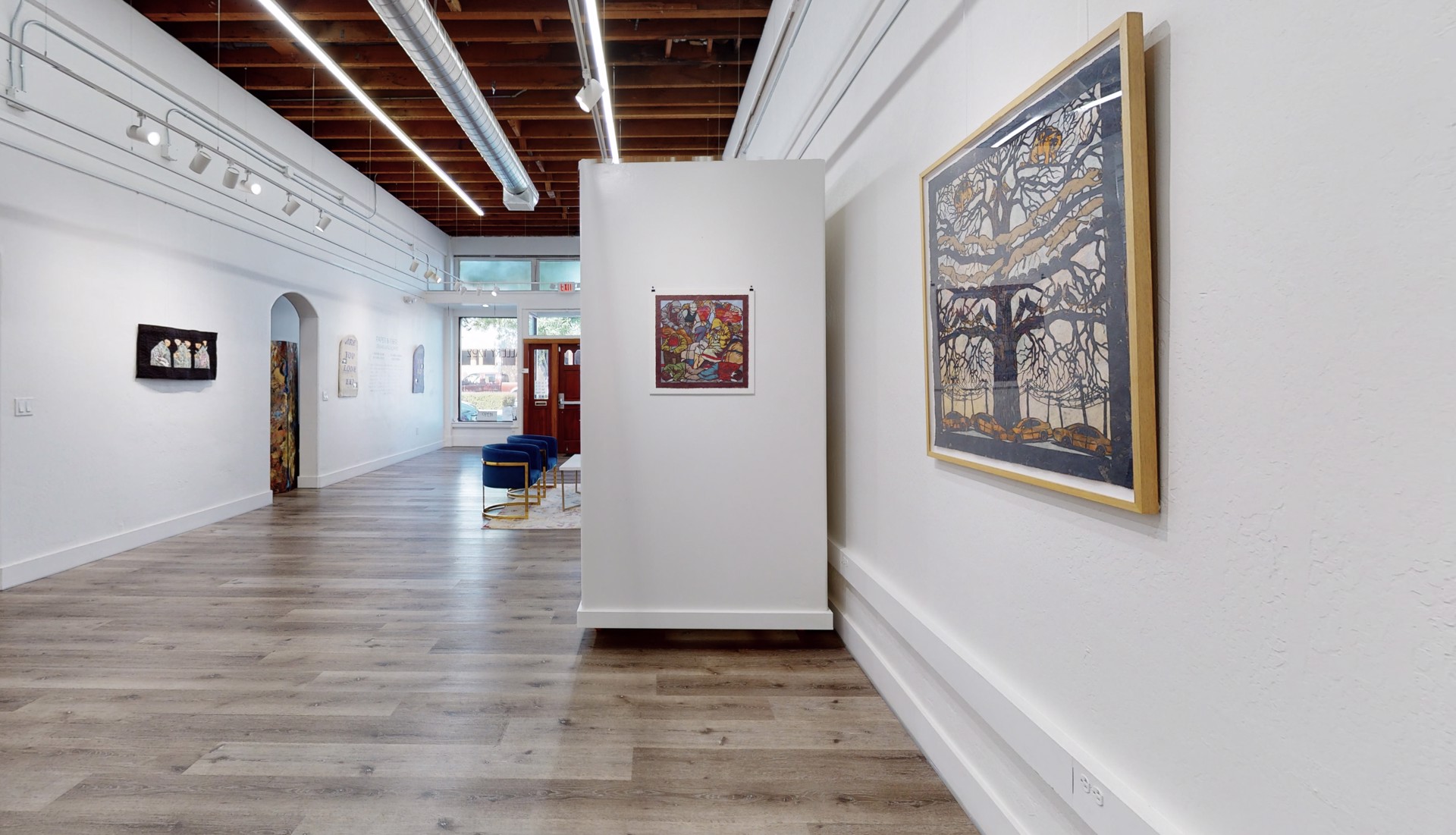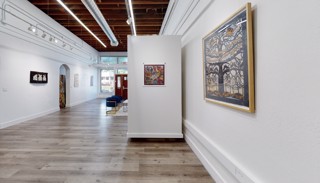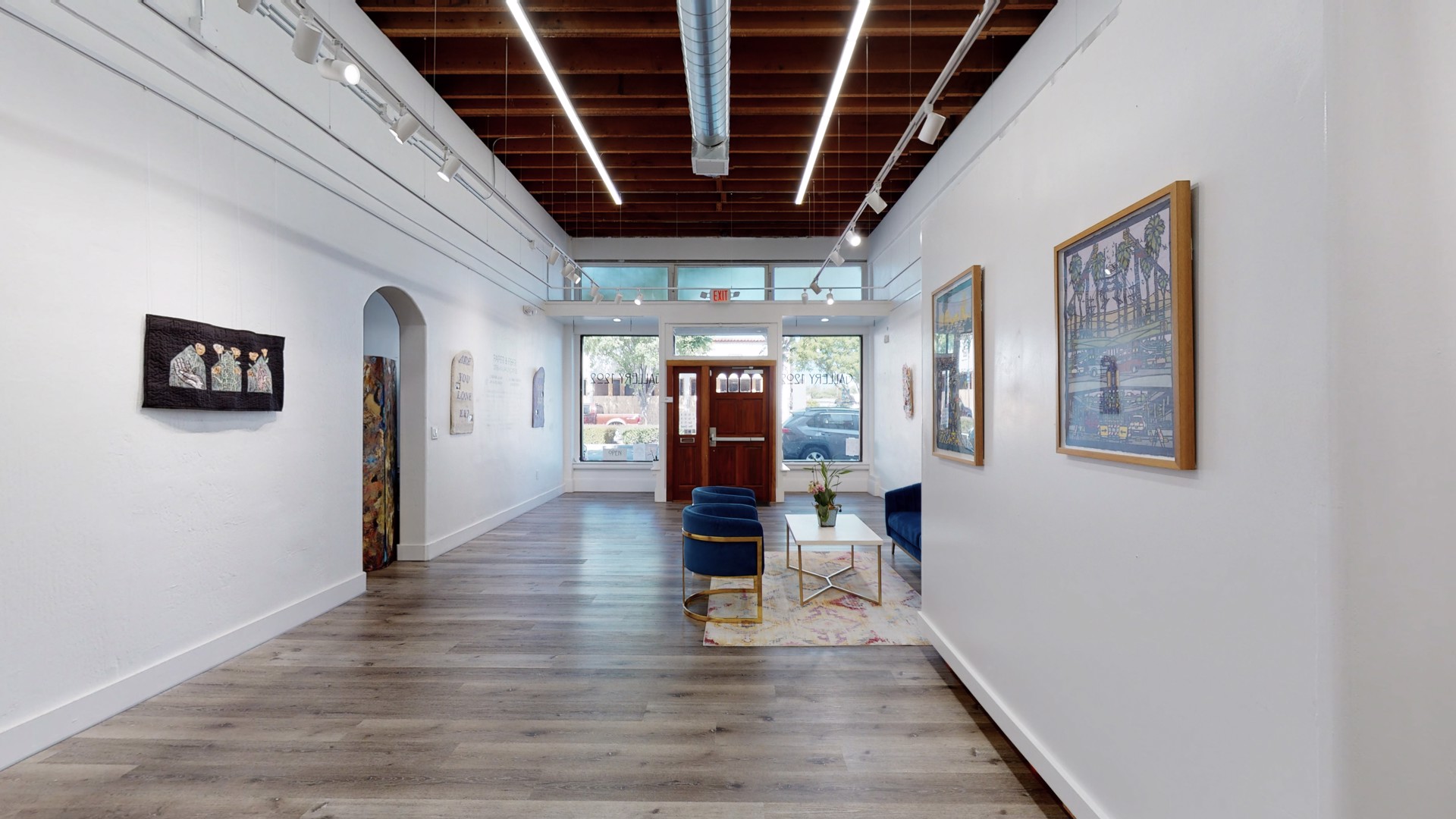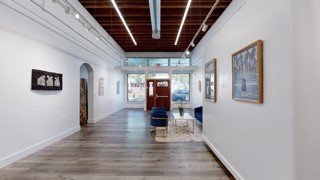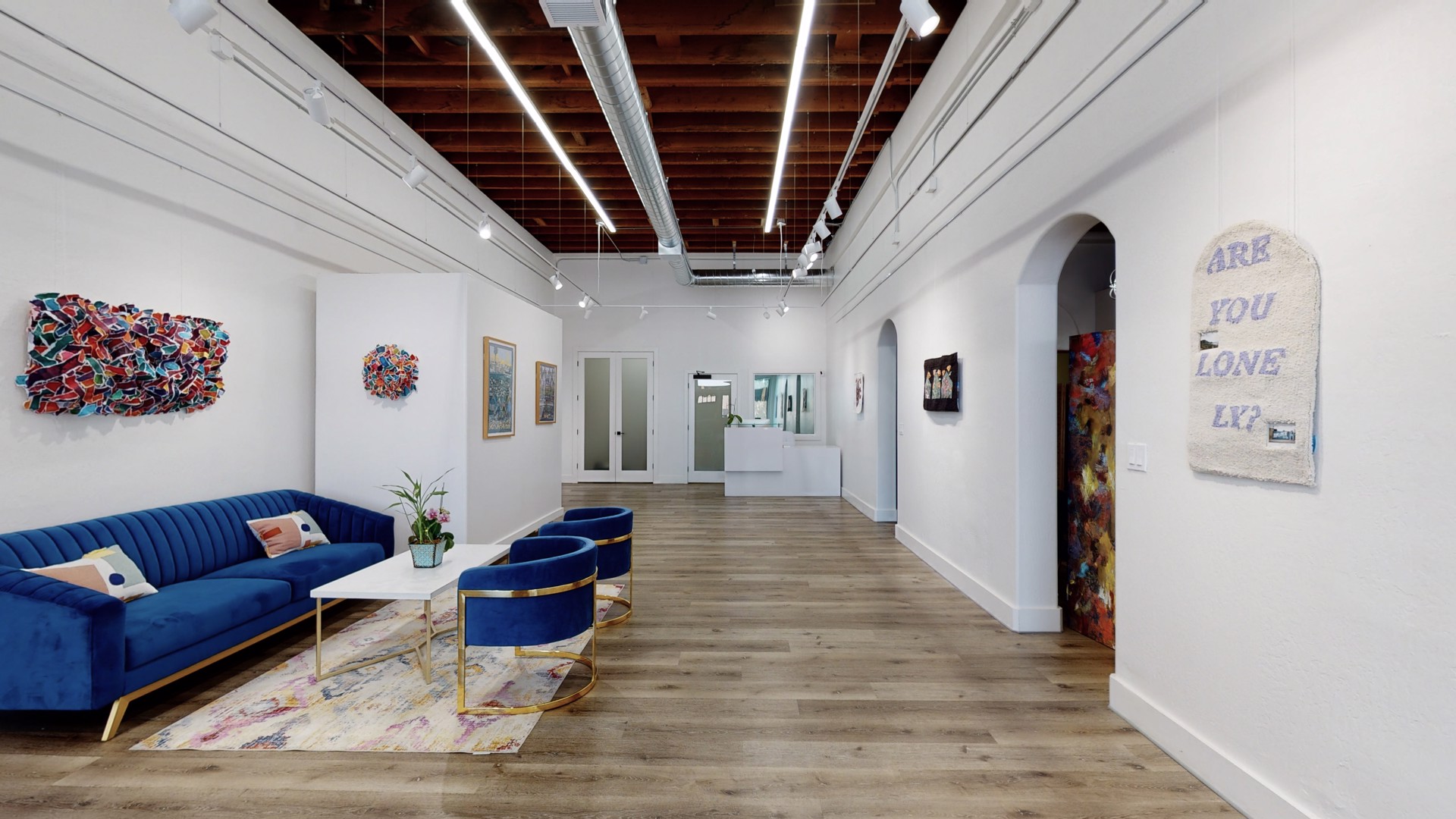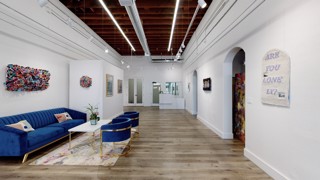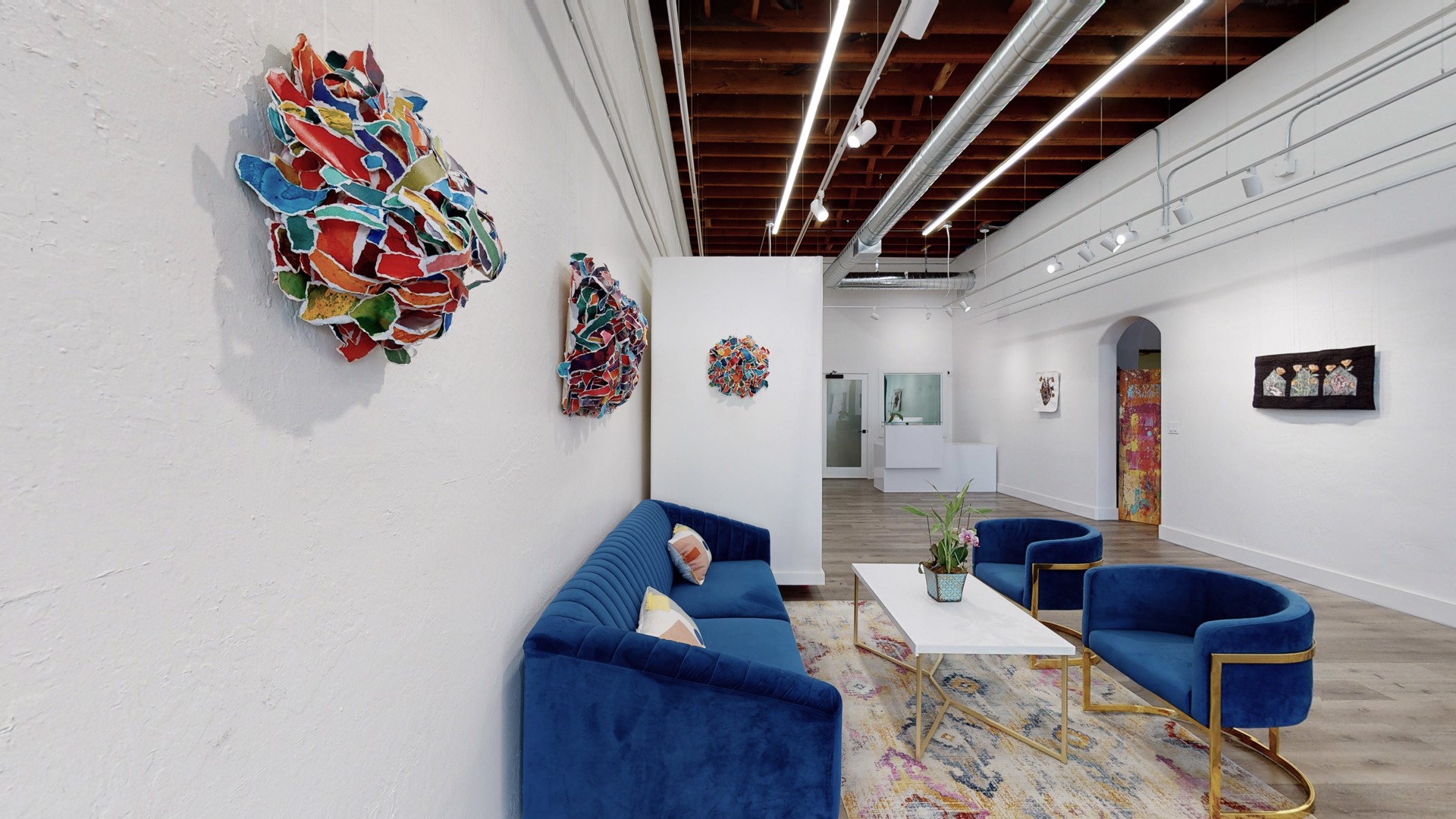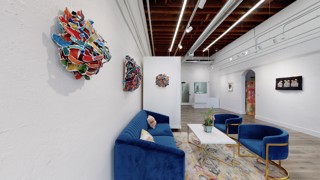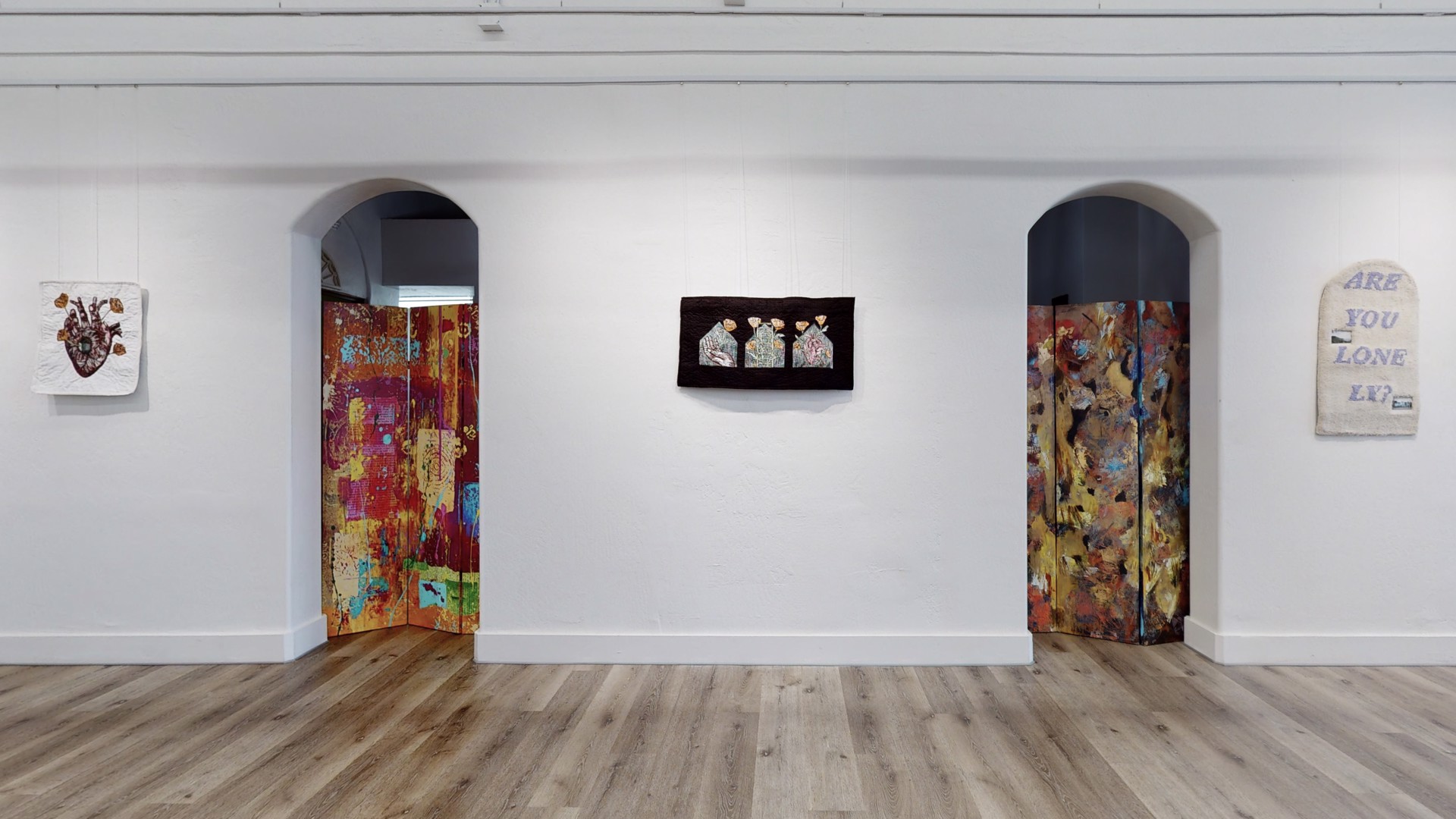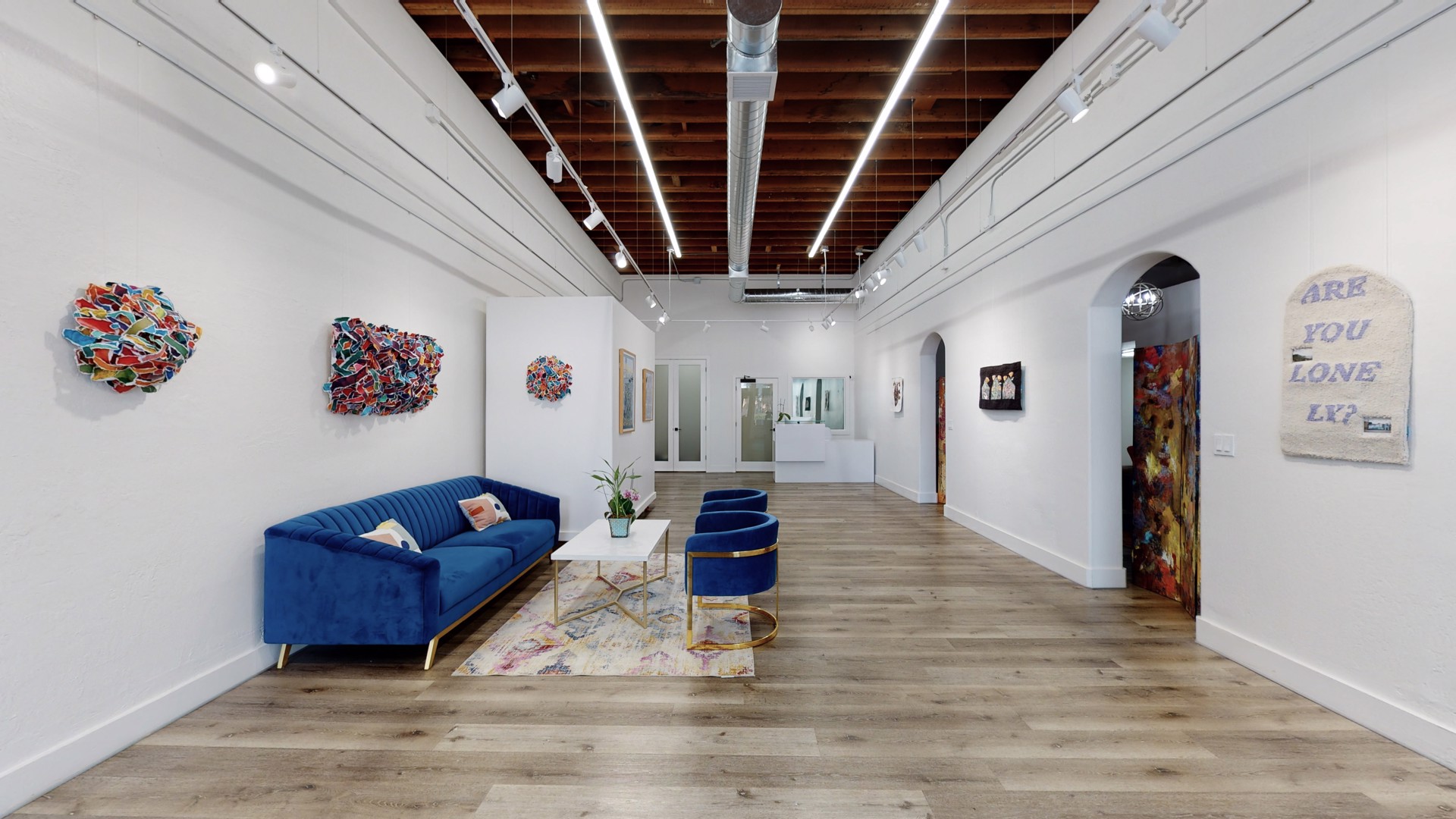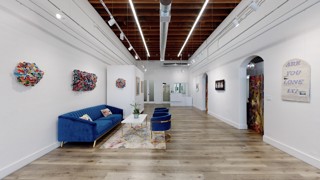 Gallery 1202 presents Paper & Fiber, an annual group show celebrating contemporary artworks using paper, and fiber as the medium. Paper & Fiber: Urban Landscapes showcases four women artists: Lorraine Bubar, Yolanda Guerra, Jay Katelansky, and Julia Sossinka. These artists captivate their audiences by manipulating diverse mediums creating intricate textures & compositions. Paper & Fiber features works by artists from across the globe, each using paper and fiber in unique ways.
Julia Sossinka is a paper and installation artist in Berlin, Germany, specializing in abstract hanging works and installations. Her signature style includes strips of ripped paper painted with shellac inks and then assembled together to create wildly colored & energetic compositions. Her works embody the spirit of the ever-growing Urban landscape surrounding her as the colors interact and the paper pieces push toward the viewer making her works a sculptural experience.
On a more 2D plane, Lorraine Bubar uses colored paper in her works but with a structured and precise process. As a Los Angeles-based artist, Lorrain has seen the consequences of economic recessions and failed housing markets, rapid urban growth, and displacement during COVID, and realizes them in her scenes of urban everyday life. Works like Home, California Dreaming, and Drive By, discuss issues of the unhoused, and lack of affordable housing that is prevalent in South California.
Inspired by a similar theme of the American Dream (of owning a home,) Bay Area artist Yolanda Guerra works in mixed media, with a focus on textiles and paper. Her art speaks to her more recent shift in thought, from the youthful hope of owning a home & land as a single woman in California to the ever-strengthening understanding that due to the high cost of living in California, it may be an unattainable goal. Her surreal imagery brings the natural beauty of nature and raw human anatomy together, creating an interesting juxtaposition of life & vulnerability.
Jay Katelansky, an artist based in Oakland, is an interdisciplinary artist whose works emphasize the concept of safety. In this exhibition, Katelansky creates works in her "Tuffed" style, creating a visual and textural experience causing the viewer to yearn to touch. Her observation of how covid created a situation where urban dwellers living in places designed for interaction then faced isolation propelled Jay to ask, "Are You Lonely? Are You Safe?" This work incorporates polaroid film encapsulating moments and places where Jay felt safe as a way to offer up support from a personal place for the viewer. She strives to present viewers with a moment to reset and reflect after such a major shift in the urban landscape.
The show will take place in our physical location, 7363 Monterey Street, Gilroy, CA, from May 14, 2022, through June 26, 2022. The opening reception will take place on May 14th, from 6-9pm, and the closing reception will be on June 26th, 2022, from 12-3pm.