Slideshow

Horizontal Masonry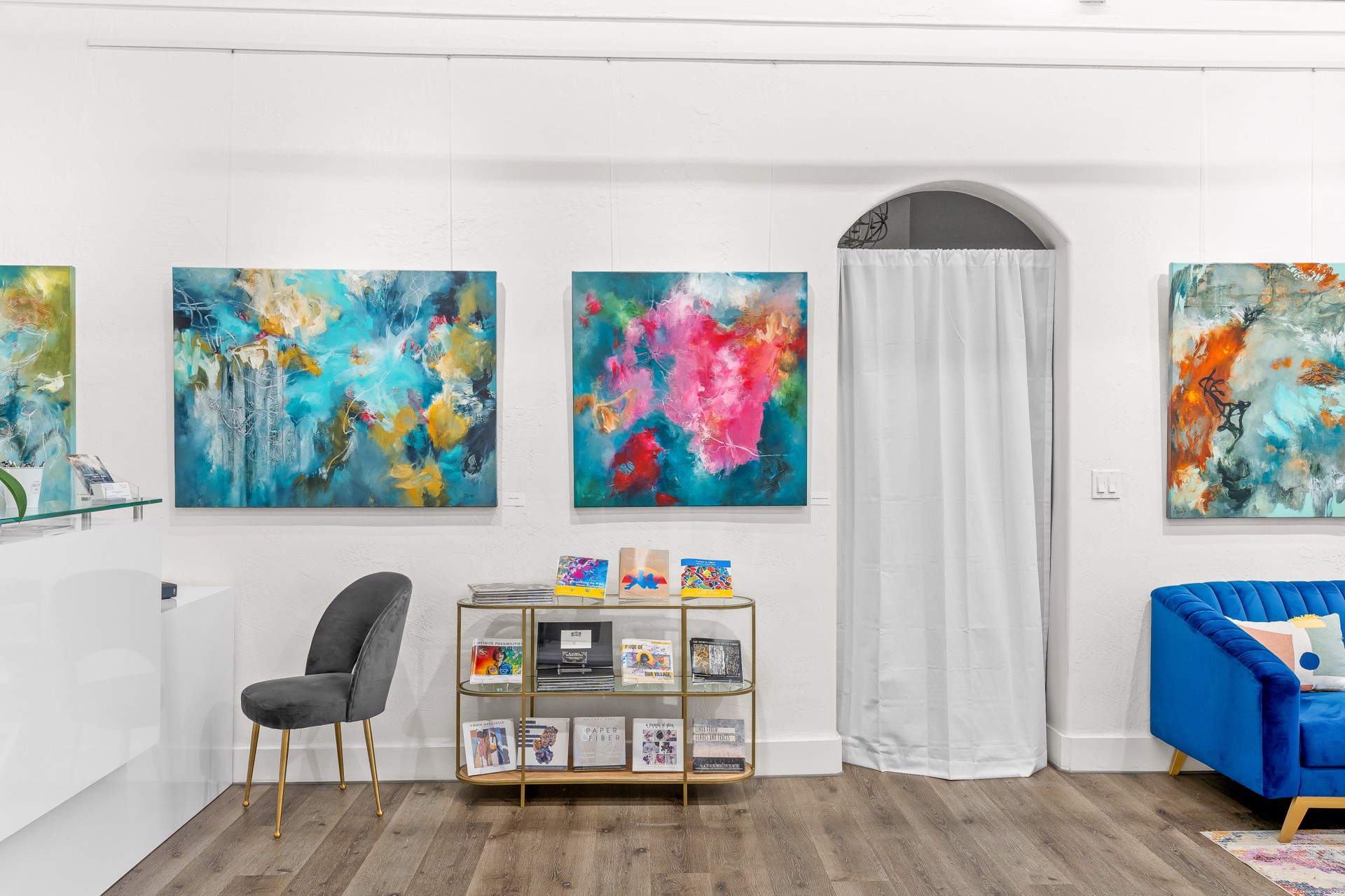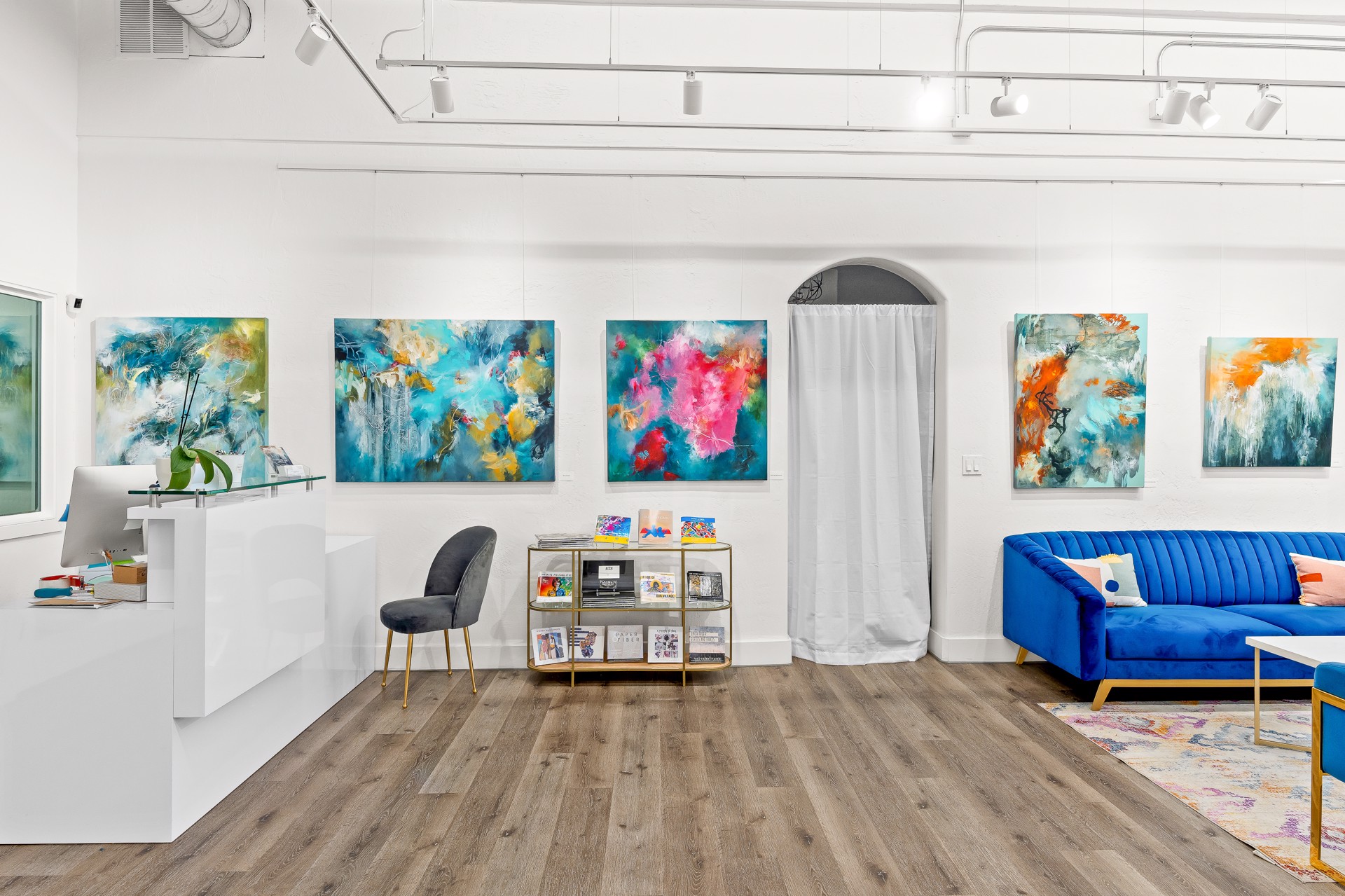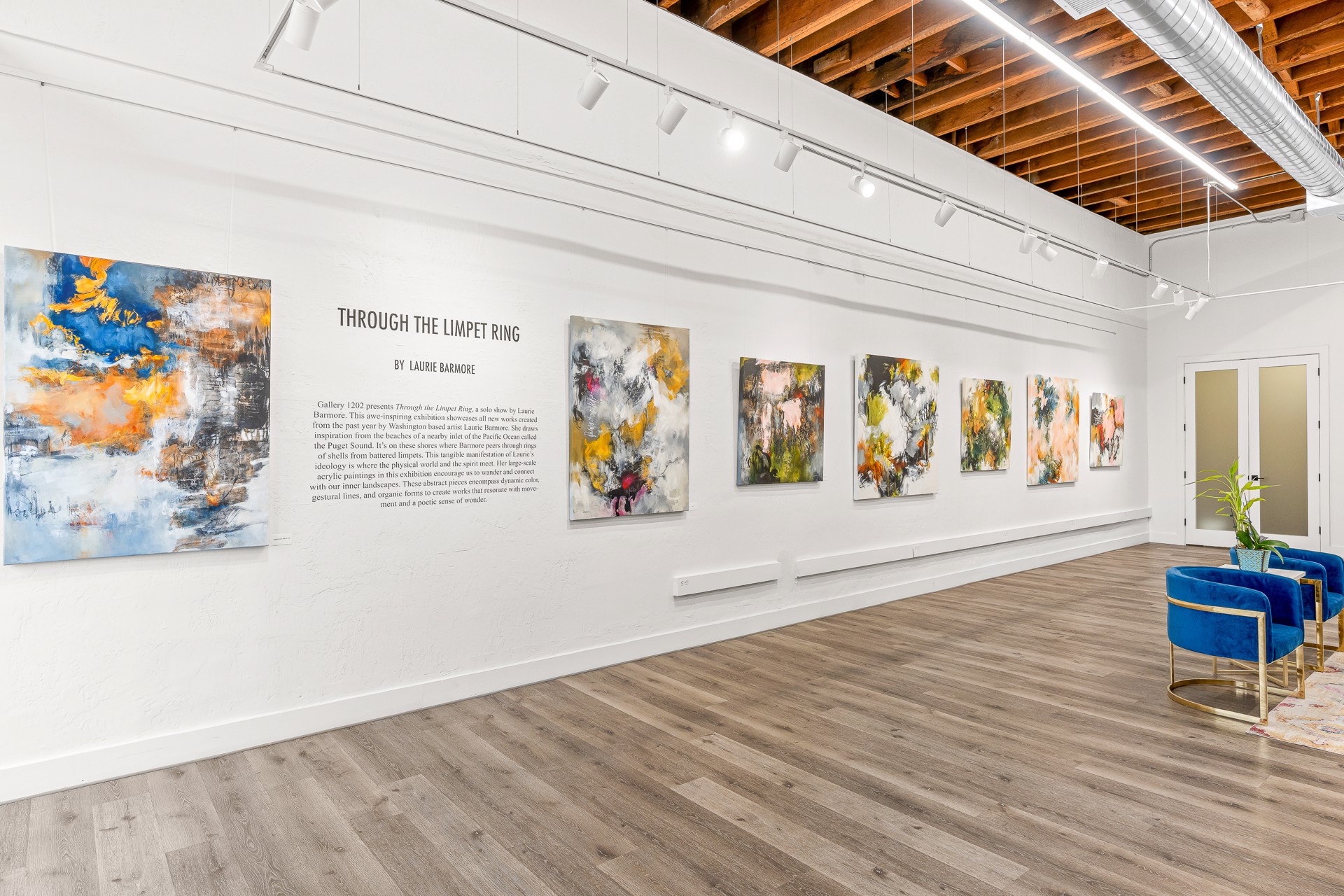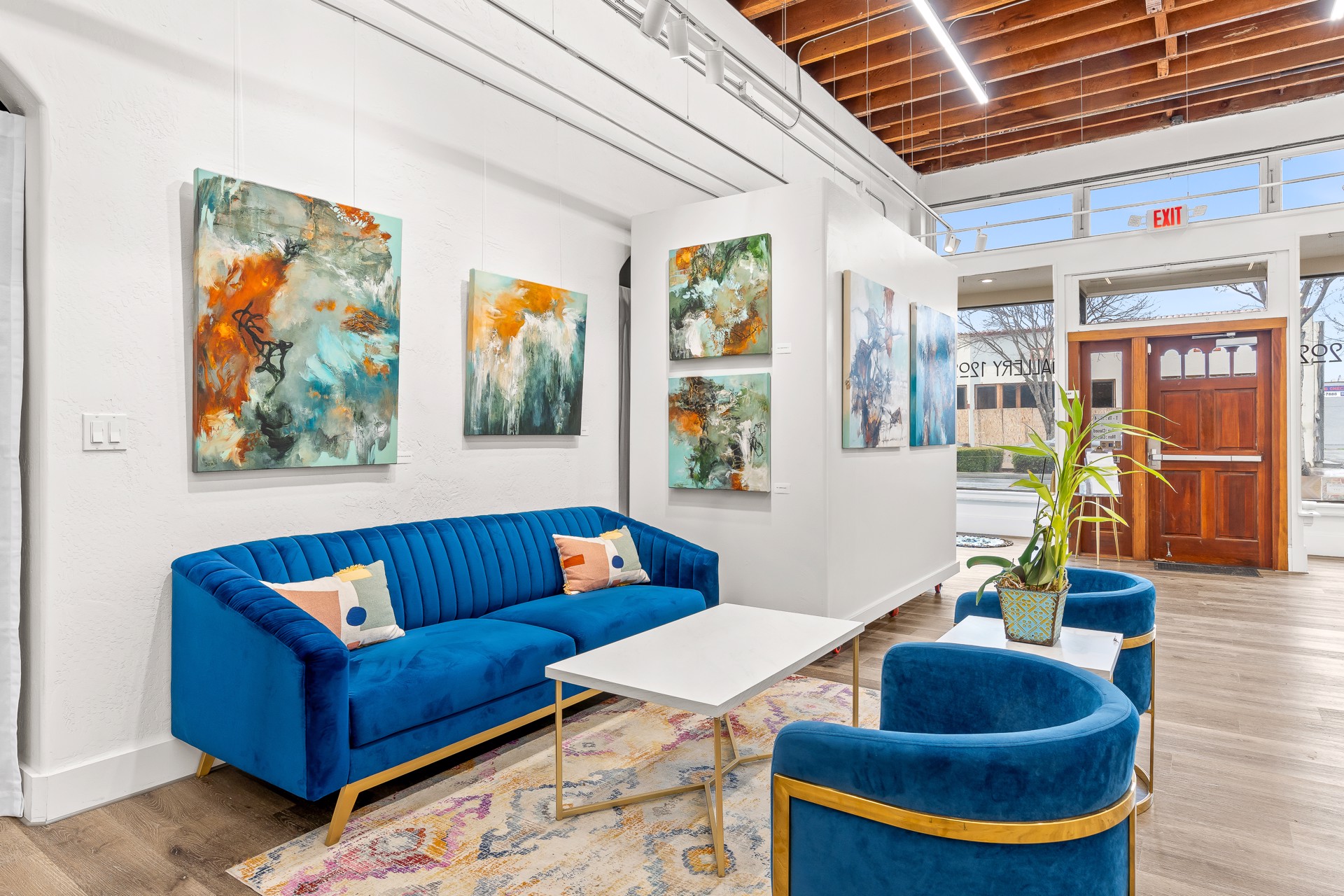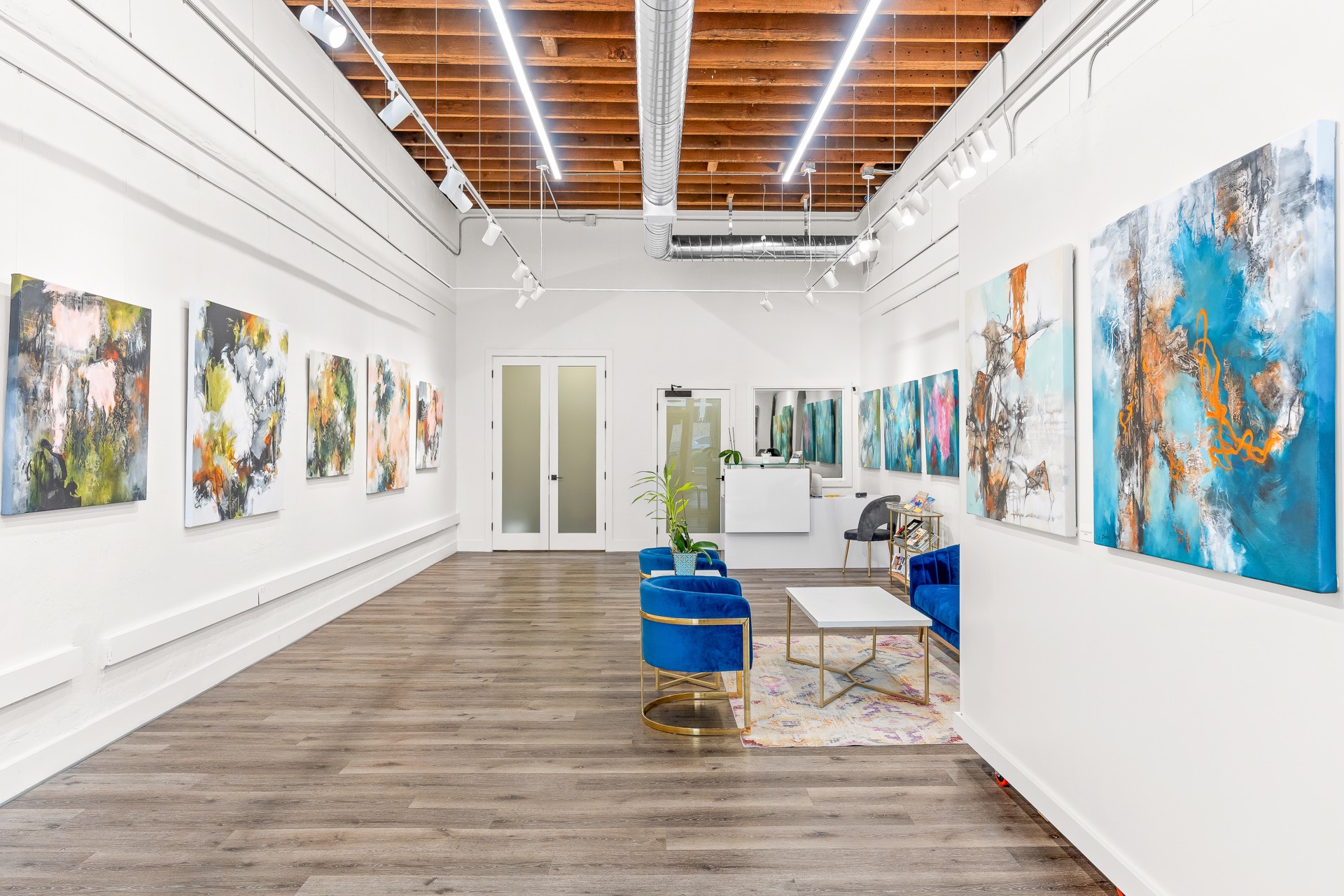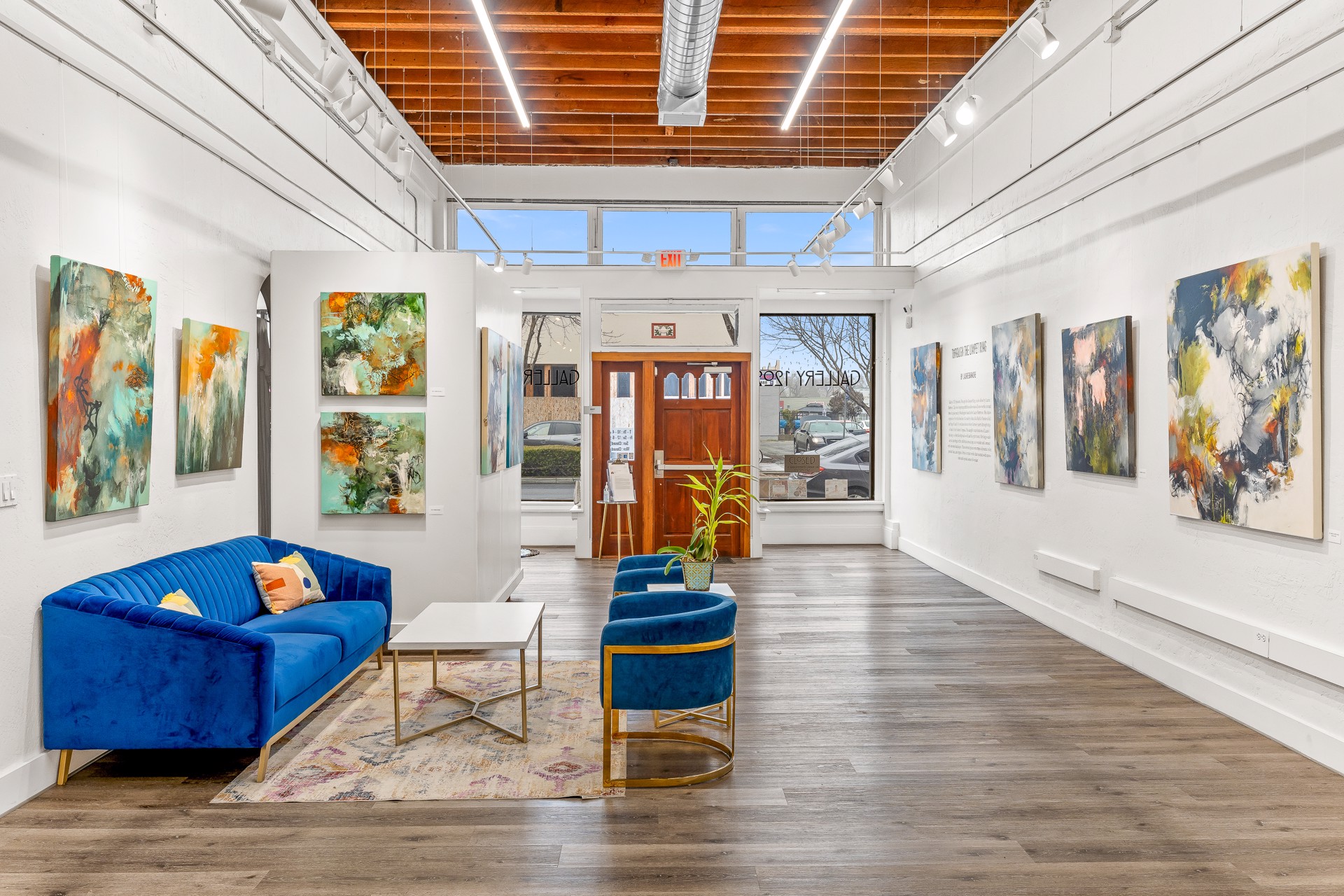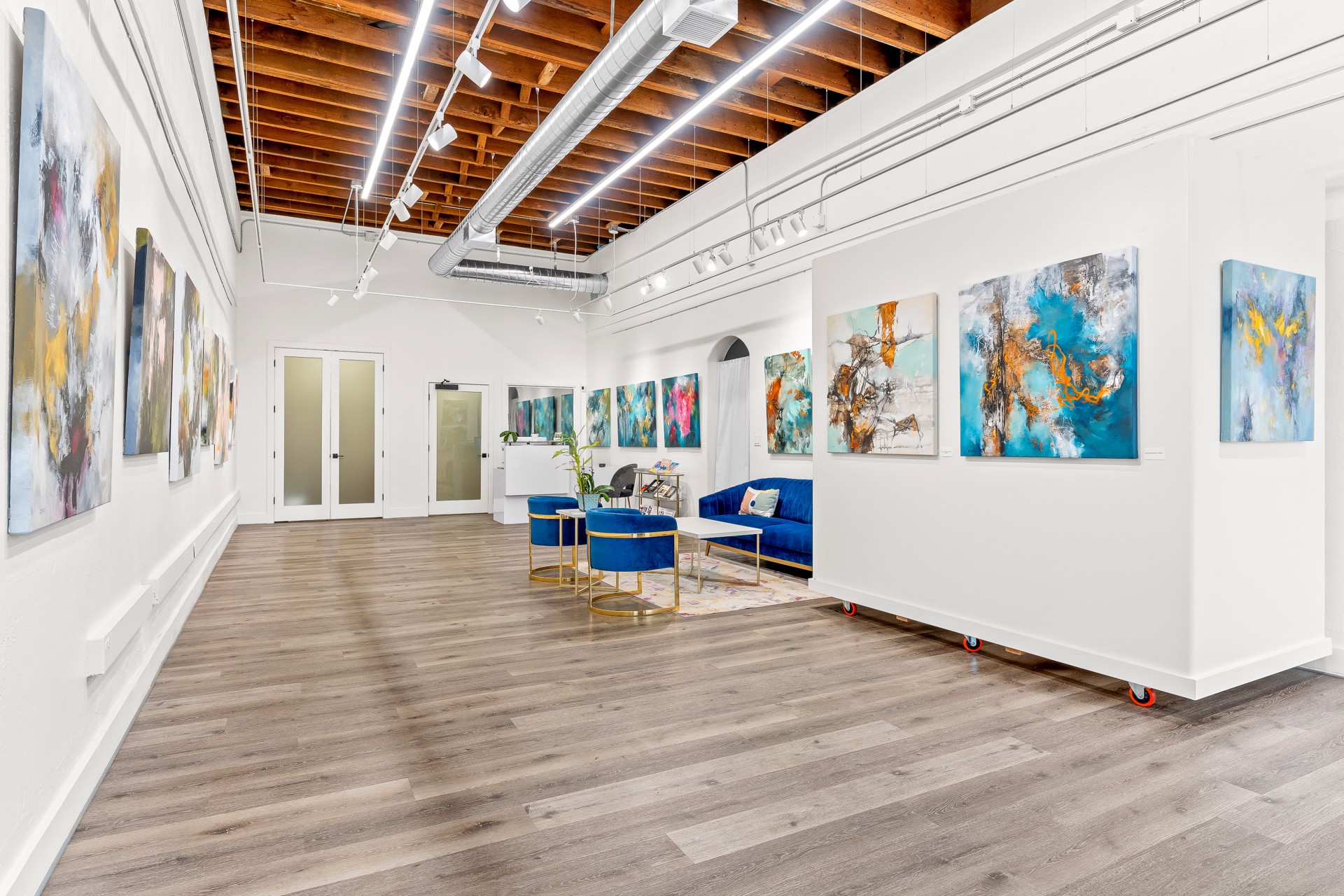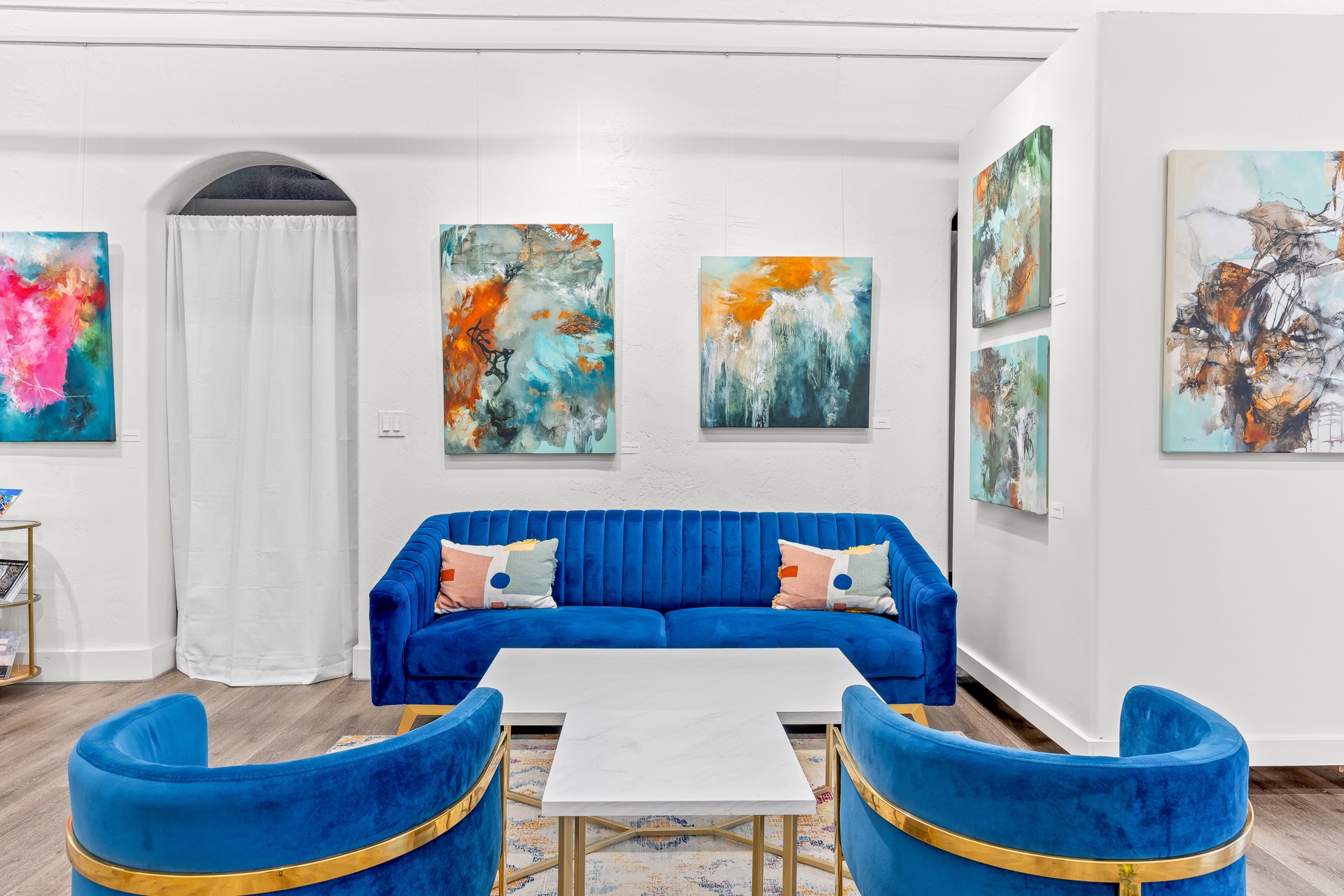 Gallery 1202 presents Through the Limpet Ring, a solo show by Laurie Barmore. This awe-inspiring exhibition showcases all new works created from the past year by Washington-based artist Laurie Barmore. She draws inspiration from the beaches of a nearby inlet of the Pacific Ocean called the Puget Sound. It's on these shores where Barmore peers through rings of shells from battered limpets. This tangible manifestation of Laurie's ideology is where the physical world and the spirit meet. Her large-scale acrylic paintings in this exhibition encourage us to wander and connect with our inner landscapes. These abstract pieces encompass dynamic color, gestural lines, and organic forms to create works that resonate with movement and a poetic sense of wonder.
"How does one paint such a thing? To create these non-representational paintings, I've allowed my hands the freedom to move across the canvas with charcoal and paint making intuitive marks that rise from memory, impressions, and feelings stirred by countless hours on the beach. They're undefined initially, but like mining my soul, shapes and ideas will emerge in the process that direct me to something particular, and I catch sight of my humanity within the designs of the natural world. Metaphors emerge dreamlike, I breathe in and out, the tides rise and recede. I hope my paintings connect you to the infinite beauty of your own inner landscape and spark in you a desire to wander." - Laurie Barmore
The show will take place in our physical location, 7363 Monterey Street, Gilroy, CA, from February 25, 2023, through April 15, 2023. The opening reception will take place on February 25th, from 6-9 pm. The closing reception will take place on April 15th, with a special Q&A with the artist at 1 pm.