Slideshow

Horizontal Masonry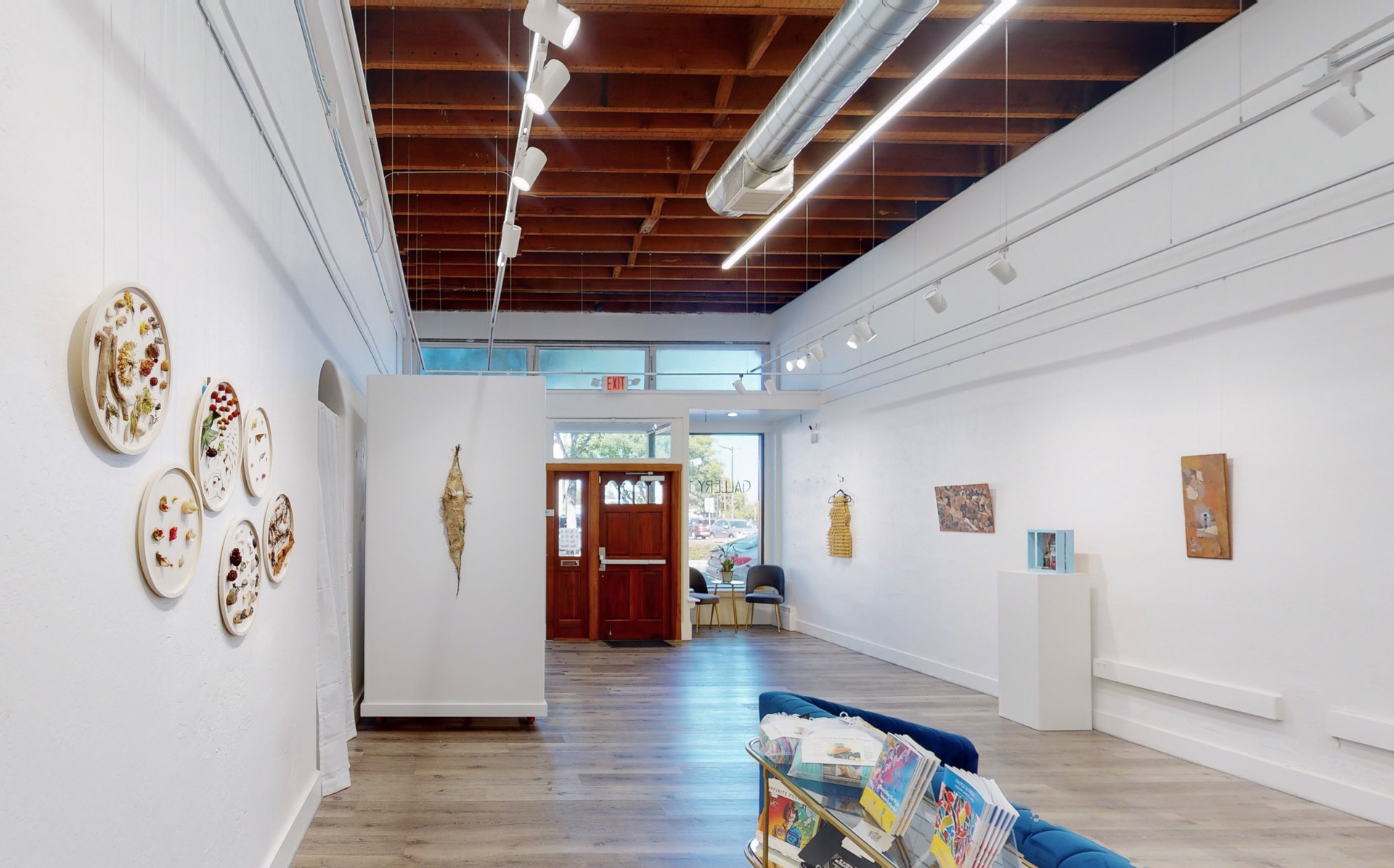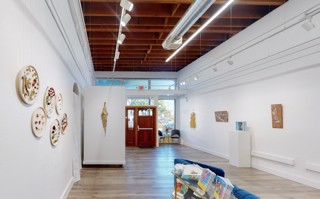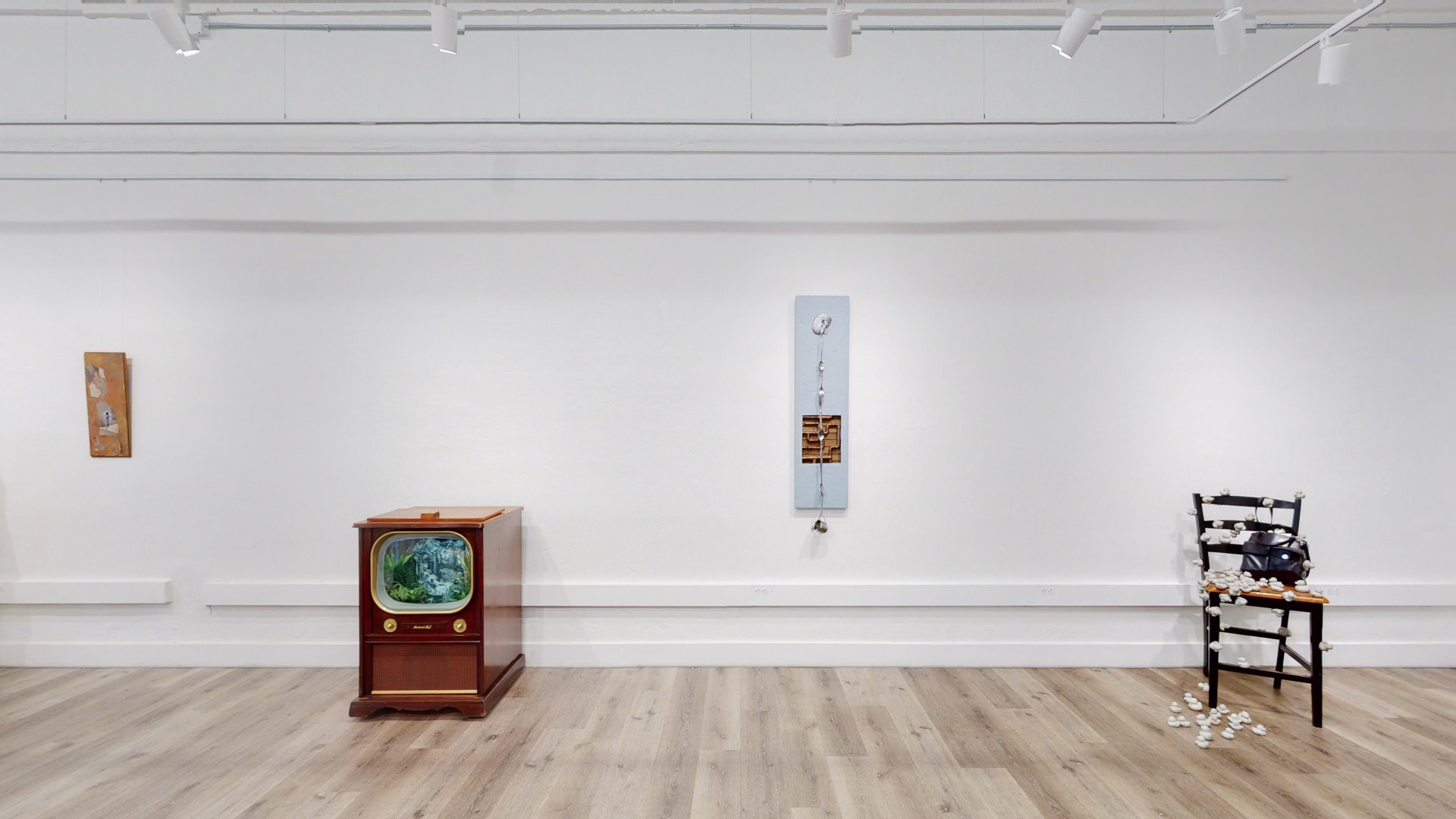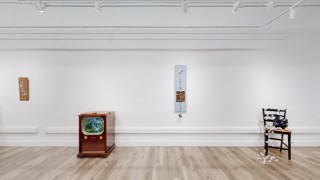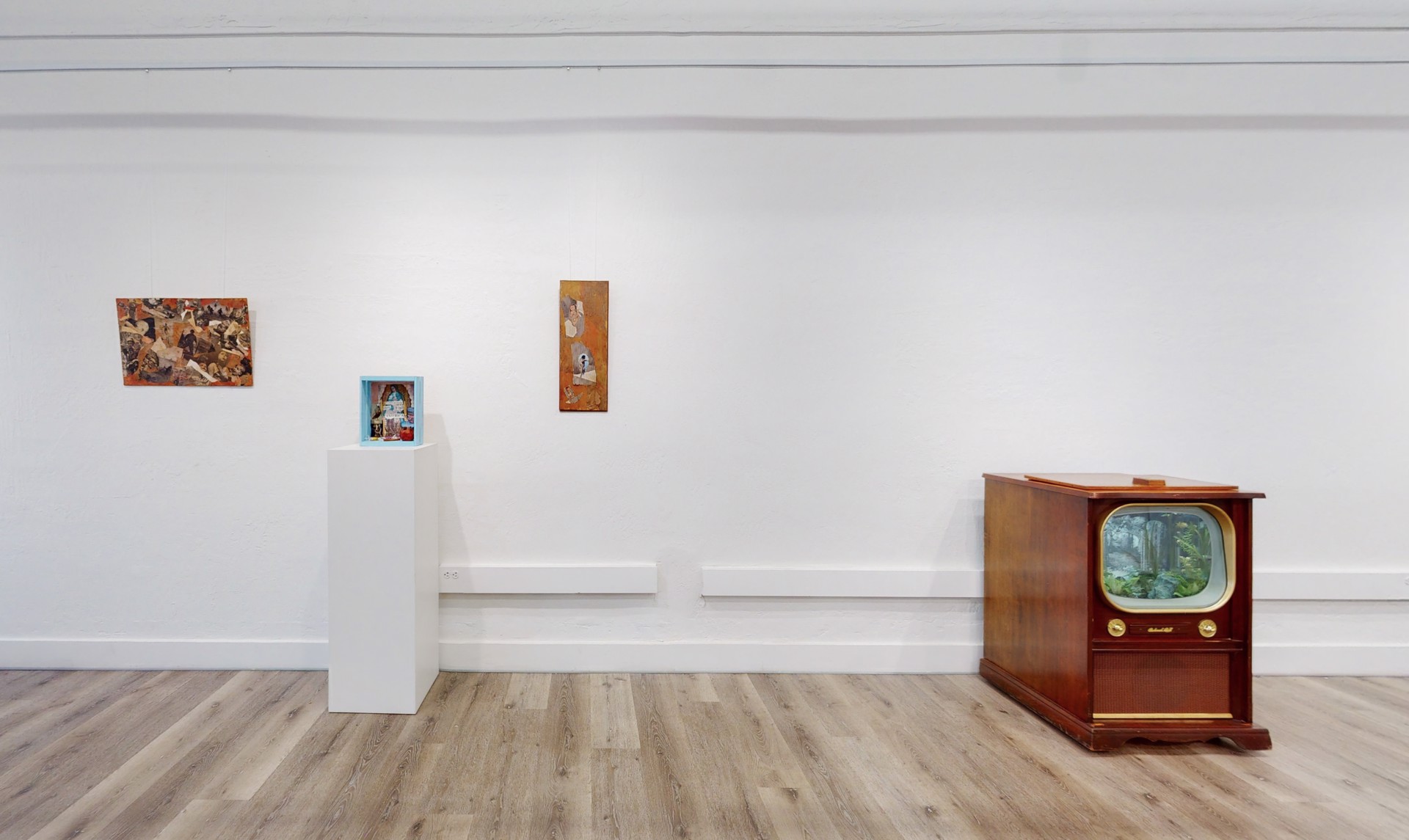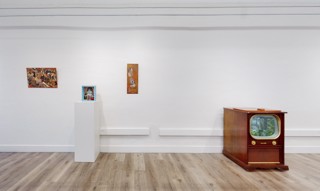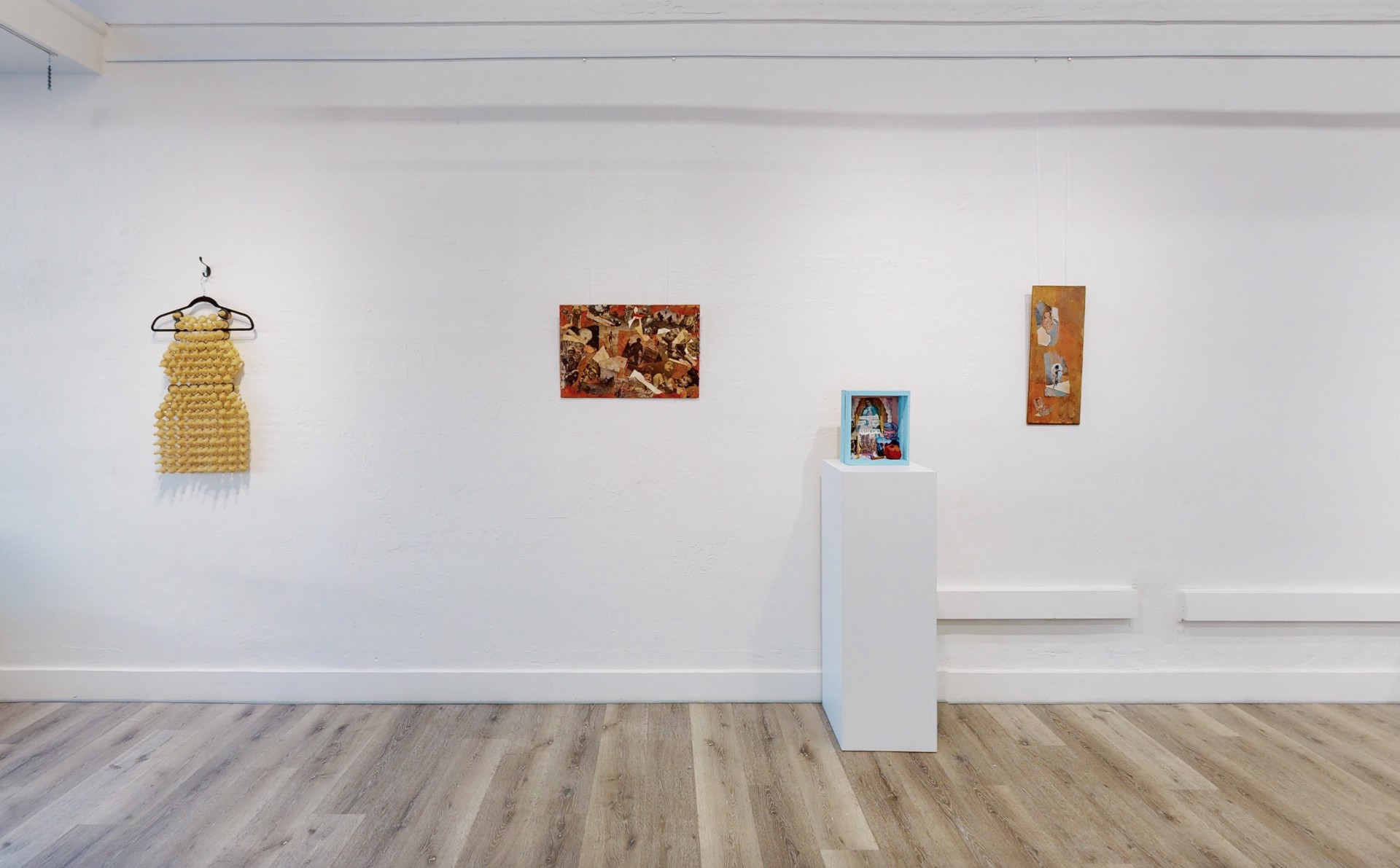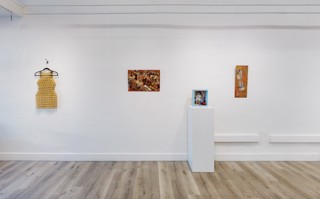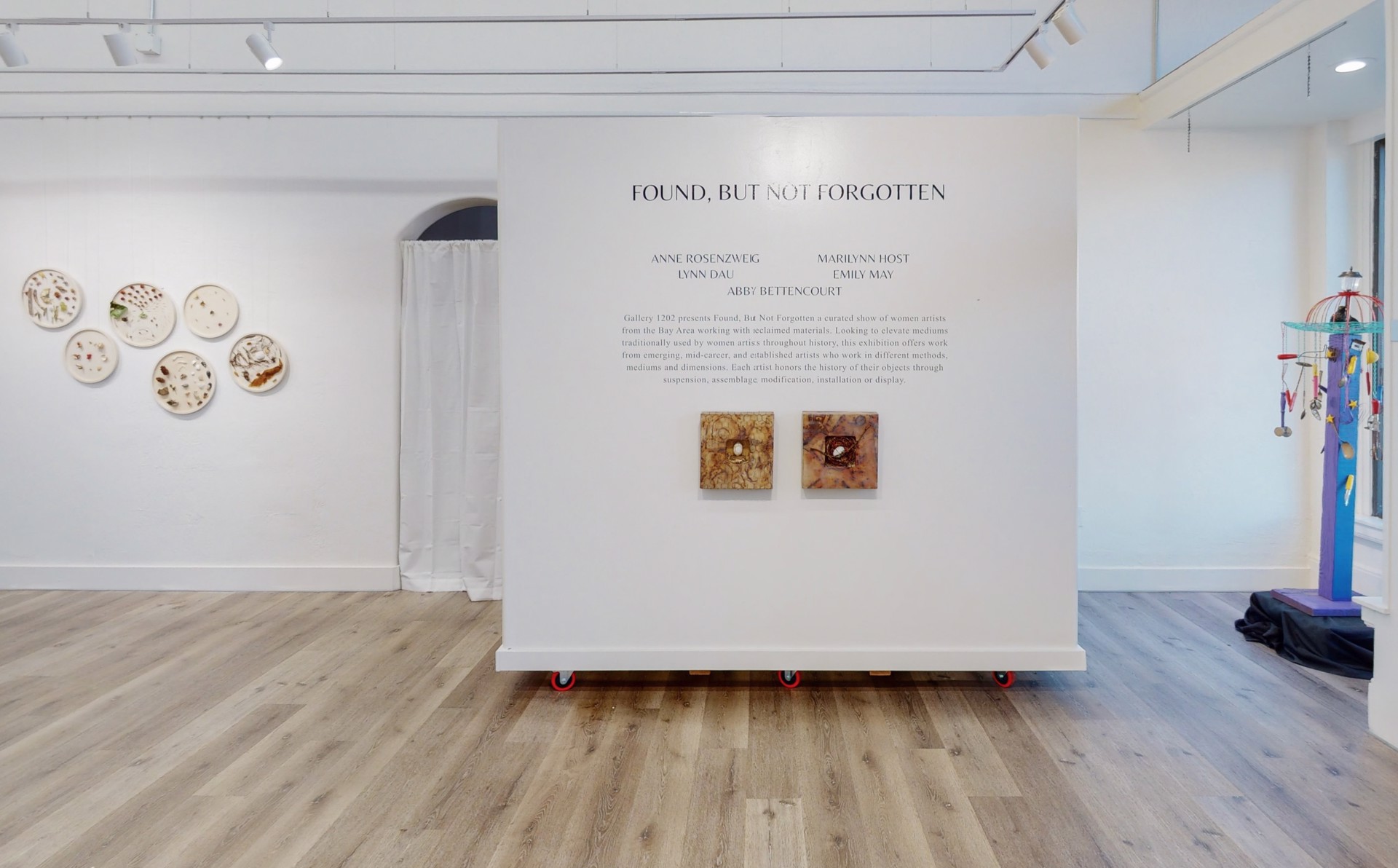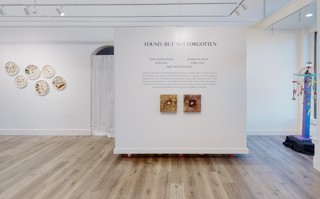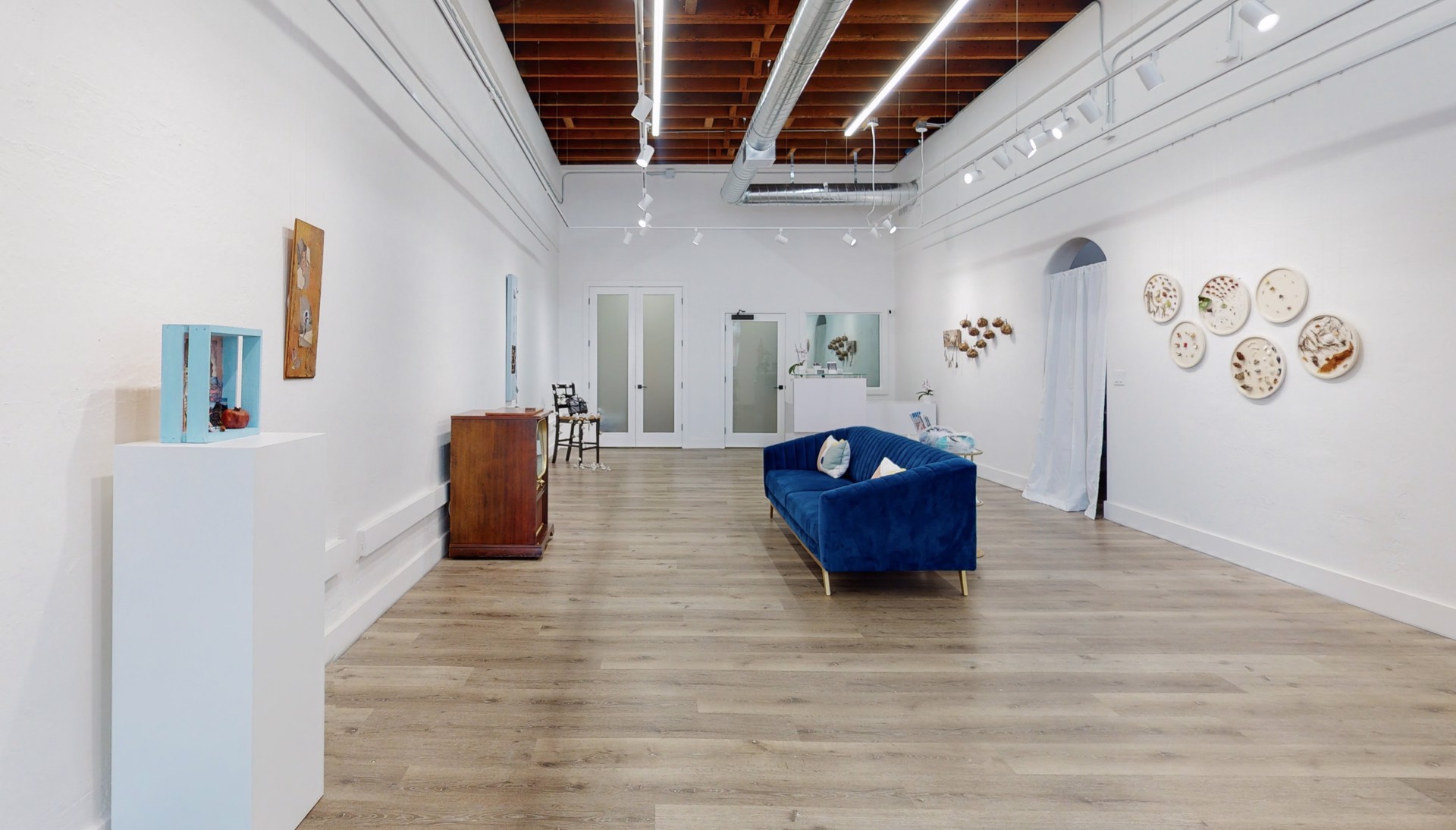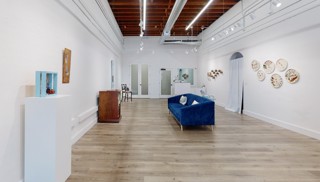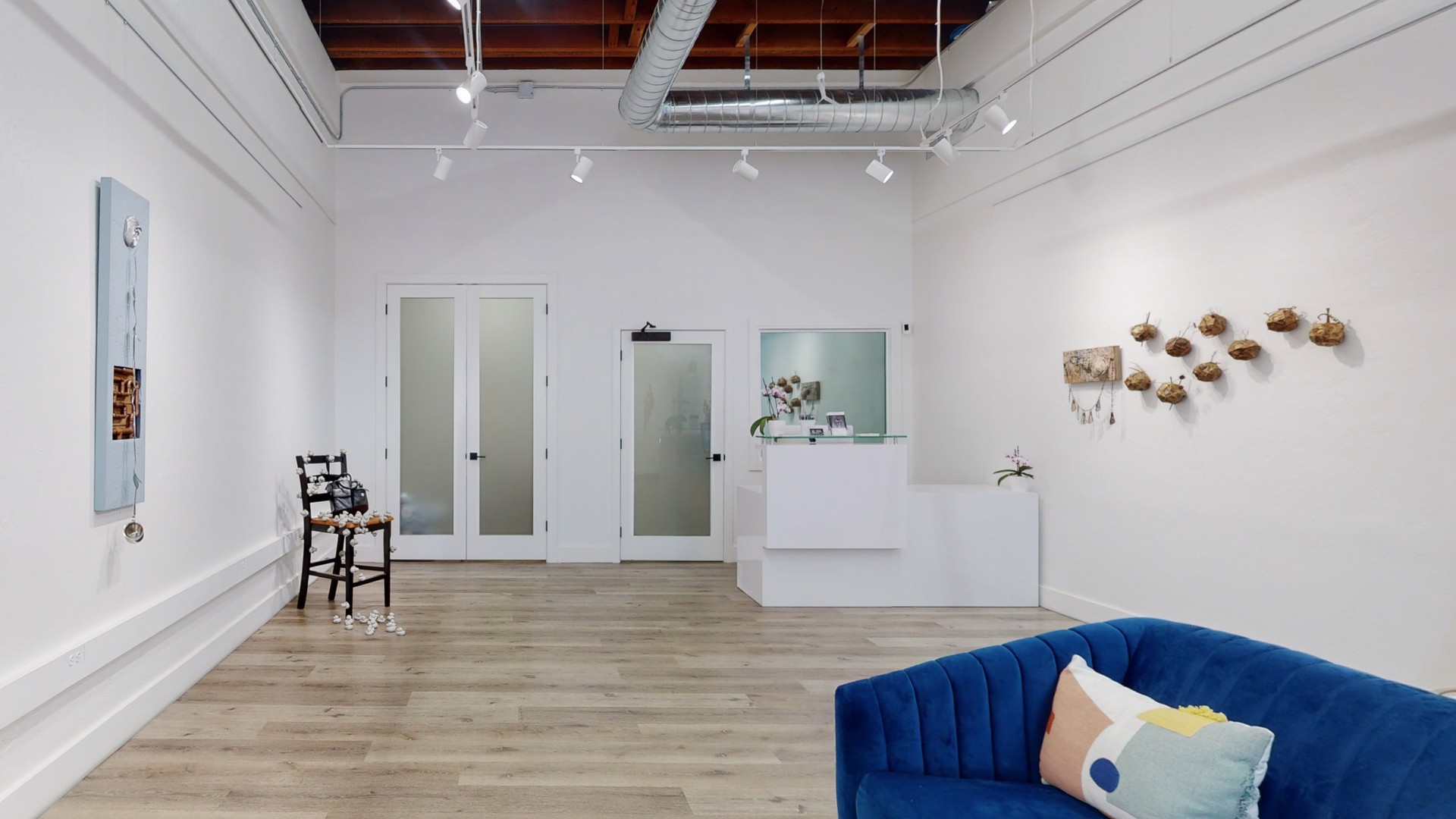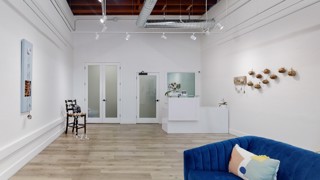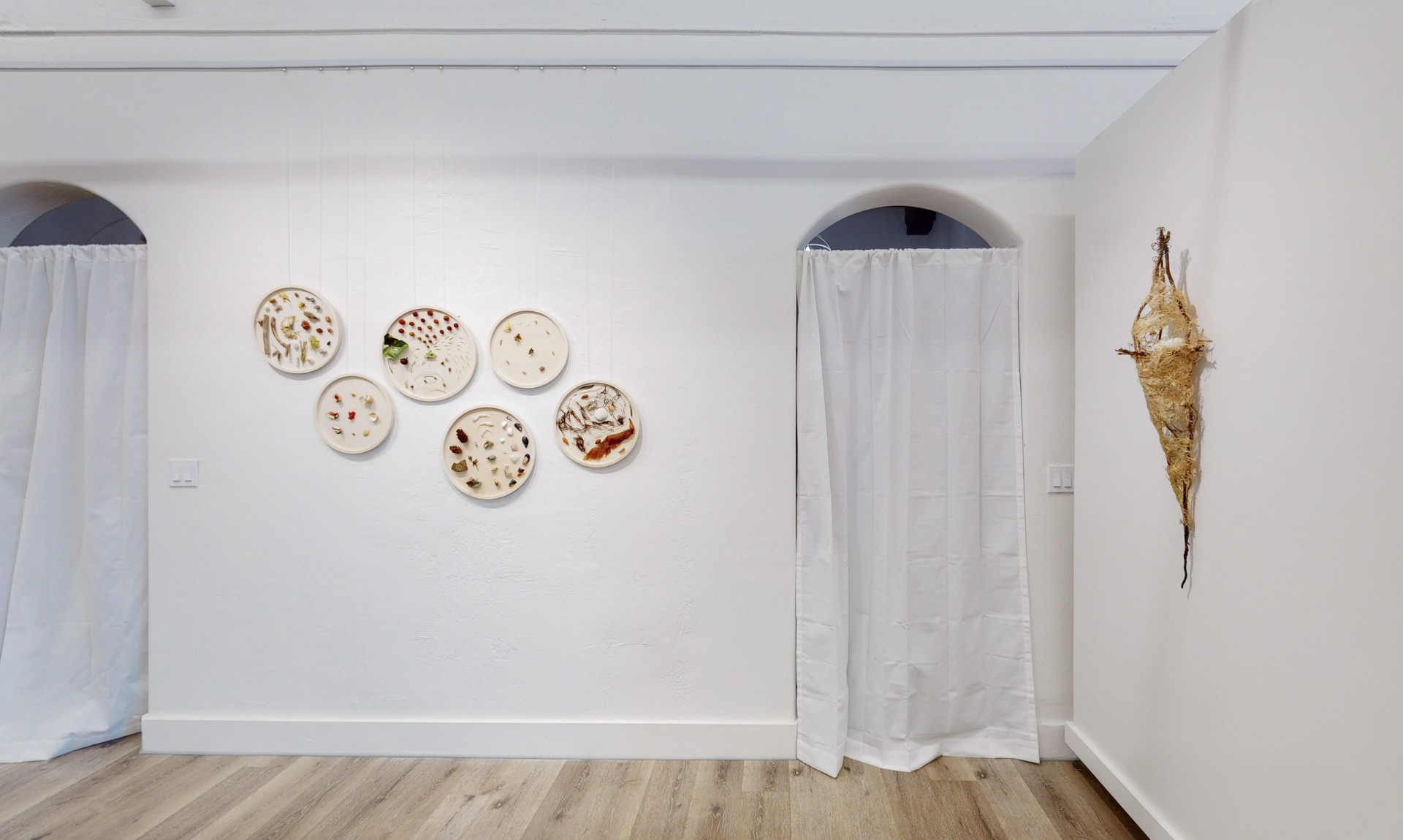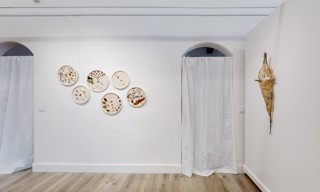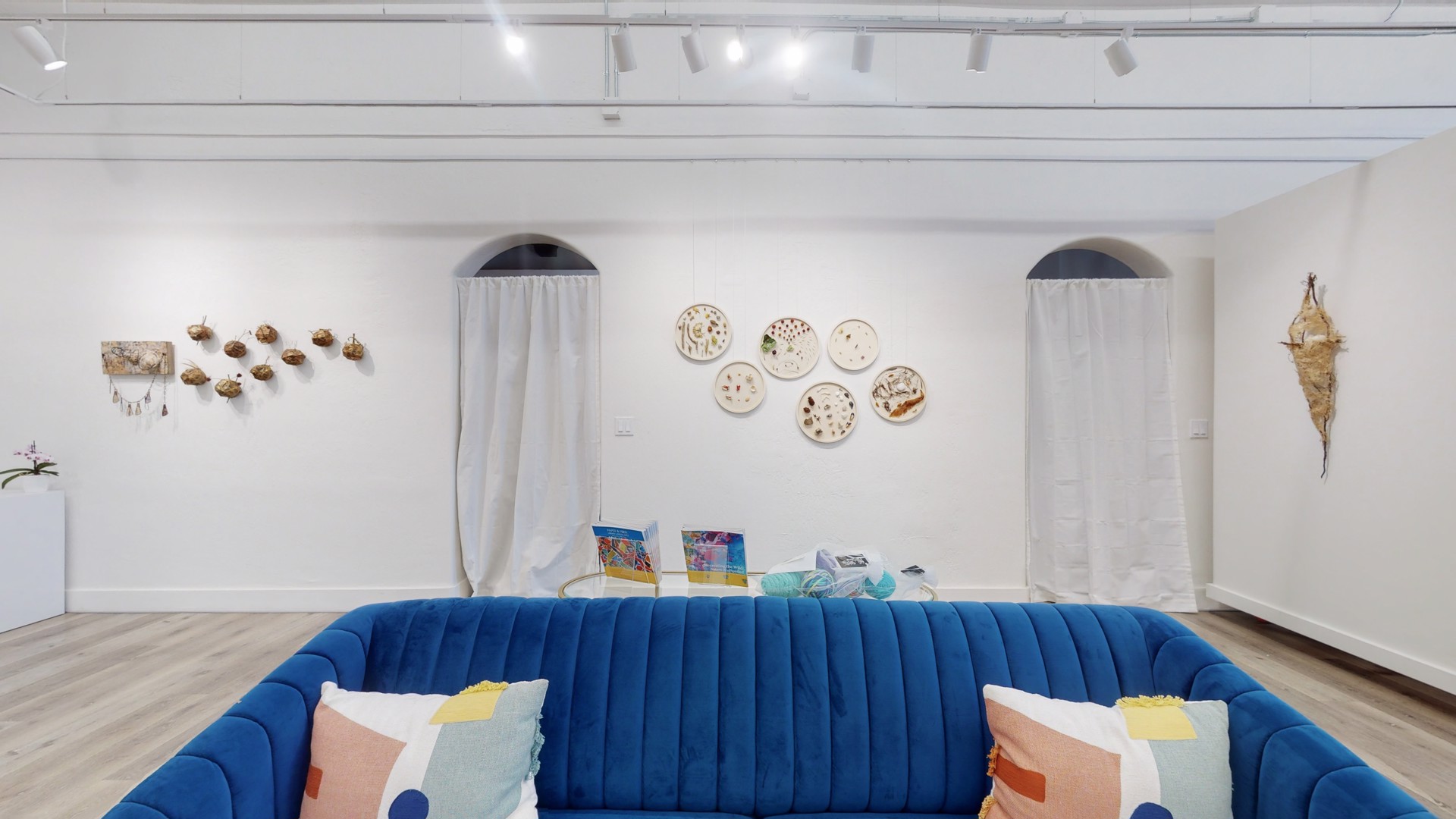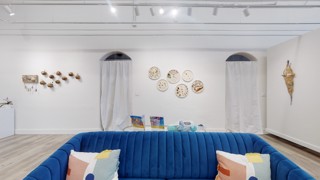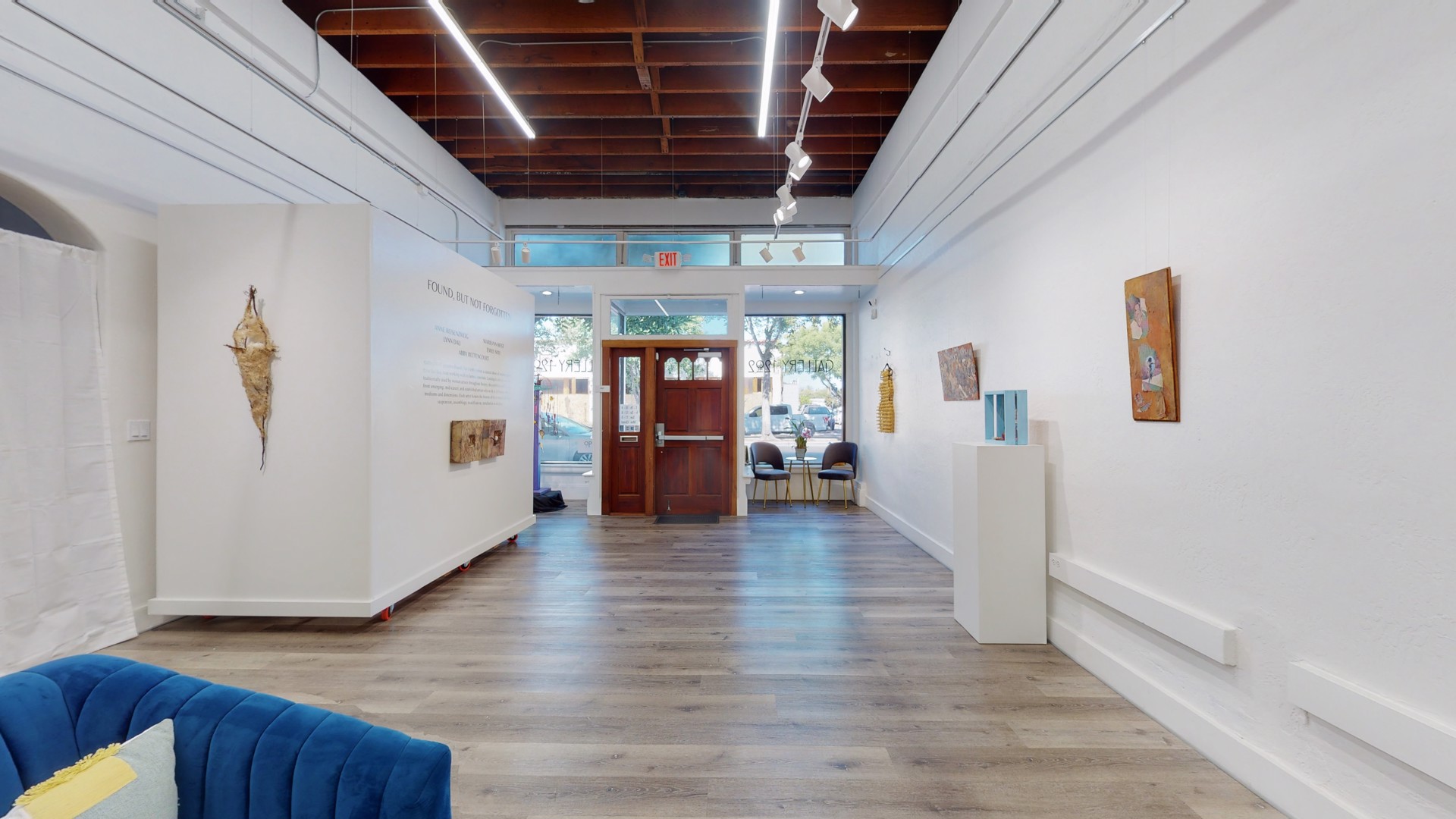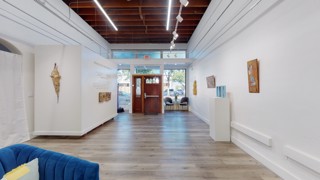 Gallery 1202 presents Found, But Not Forgotten a curated group show of women artists from the Bay Area working with reclaimed materials. Looking to once again elevate mediums traditionally used by women artists throughout history, this exhibition offers work from emerging, mid-career, and established artists who work in different methods, mediums and dimensions. Each artist honors the history of their objects through suspension, assemblage, modification, installation or display. Playing on concepts of motherhood, and escapism, the artists use materials like chairs, vintage TV sets, rubber duckies, seashells, seaweed, dried flowers, sticks, magazine clippings, and live fish to conjure whimsical nostalgia, bringing their audience back to childhood adventures, the surrealism of memories, need for an escape to easier and more playful times.
In her newest aquascape, Abby Rose Bettencourt reclaims a vintage TV set to create Her Summer Leaves. A whimsical and surreal sculpture, Her Summer Leaves incorporates a functional aquarium, live fish, and personal objects that create an immersive environment with constant visual and audible energy. Confronted with a large anachronistic piece of furniture, placed in a contemporary setting, and juxtaposed with a fantastical aquarium, Bettencourt's viewers are pushed and pulled from potential memories of a time where the TV set was not out of place, where watching television was much like watching her fish swim about, the audience had no control over what came on, or what commercials they had to endure, they were at the mercy of the television and its novelty was just as captivating as watching the meditative movements of her fish, a brief moment of escape.
Lynn Dau explores the need for escape in her surrealist found-object sculptures by incorporating domestic items where she discusses motherhood, autonomy (or lack of,) materialism and more. Infestation projects the feeling of overcrowding, when the toys and other necessary objects of motherhood and childhood start to take-over, and there is no space left for the mother, physically or mentally. The Old-Fashioned Way further reaches into the pysche of motherhood, uncovering hidden challenges of the working mother: the baggage of traditional gender-roles, the burden of the emotional wellbeing of the family, and allocation of domestic responsibilities.
Allowing her children into her creative process, Emily May explores motherhood, and childhood through displays of collected objects (gifts) from her children. Children find meaning in the smallest objects (delights) and give them to adults with care, but as adults we often do not understand how important these objects are to the children gifting them. The world is new and exciting to children. A rock with a simple curve from the waves is fascinating to them, but as tired, overwhelmed, often impatient adults and parents, people often see these objects as common, and without value. In her contemporary displays, May places value and importance on the collected objects (gifts,) in the same fashion many contemporary installations are presented, therefore elevating these objects (gifts,) in the eyes of her viewer. With accompanying text, May gives context to each collection, allowing the viewer a glimpse into her children's childhood, hoping for them to conjure up adventurous memories of their own.
Marilyn Host is an anchor in the Bay Area arts community. Her ability in ceramics, encaustic paintings, and sculpture, to name a few, have a significant impact on the quality and diversity of her work. Her works in this show showcase her varied skill and love for objects both cherished for ages and newly found. In her works Safe, Secure, and Home, Host plays on the tension of fragility by incorporating delicately placed eggs into her compositions. Her pod series showcases Host's whimsical side as she pairs recognizable found objects with playfun gestures. The earthy color palette in her works suggests a theme of nature, organic materials, decay and then rebirth.
Anne Rosenzweig is another local artist who has a multidisciplinary background. Rosenzweig's works in this show are reminiscent of a time past. These works were building blocks in her journey of self-expression and her relationship with art. When Rosenzweig was a child, the coffee table book The Family of Man was a fixture in her home. Beautiful images of families around the world enriched her perspective of humanity and the power of imagery. The Family of Man in the Twentieth Century contains photographs from the book as a tribute to the lessons it taught her. In Memory of Janine is an incredibly personal work created to honor Rosenzweig's mother, Janine Rosenzweig. Her mother was an accomplished professor, world traveler, and avid bird watcher. The imagery in this particular work contains clippings and personal artifacts from her mother's life.

The show will take place in our physical location, 7363 Monterey Street, Gilroy, CA, from July 2, 2022, through August 14, 2022. The opening reception will take place on July 2nd, from 6-9pm, and the closing reception will be on August 14th, 2022, from 12-3pm.