Slideshow

Horizontal Masonry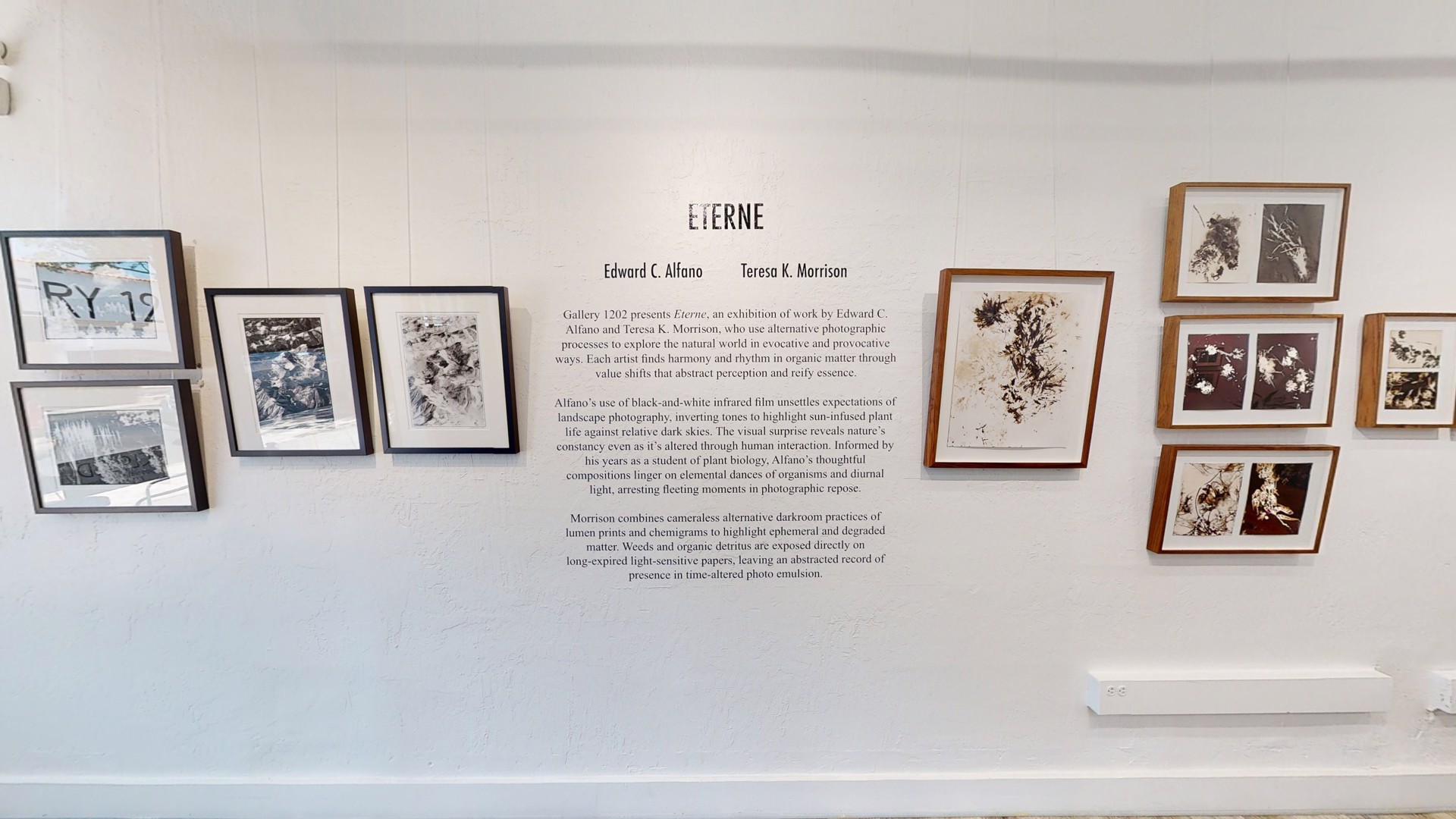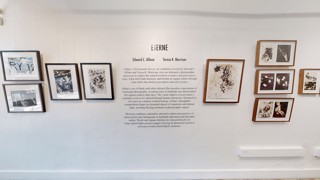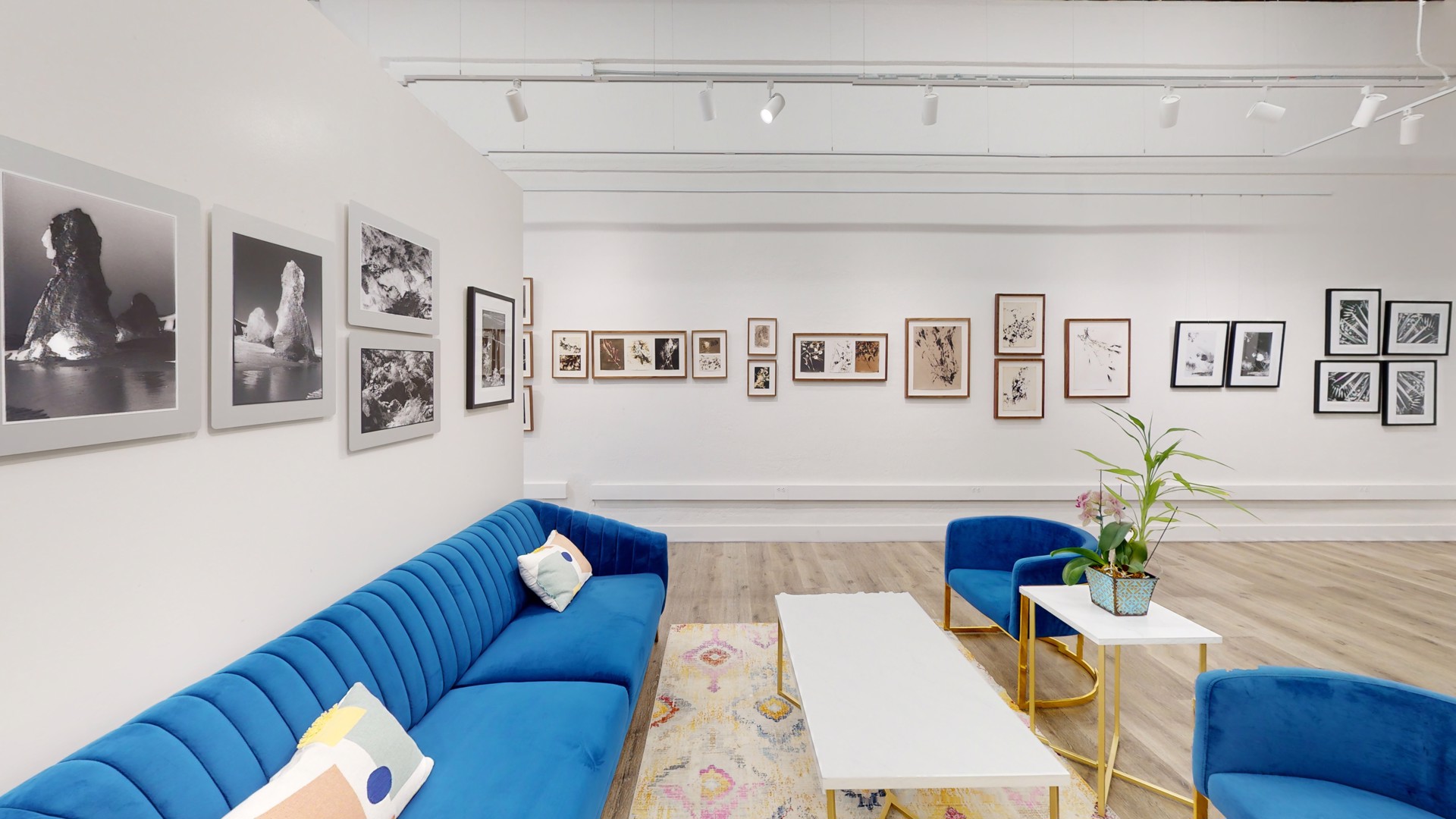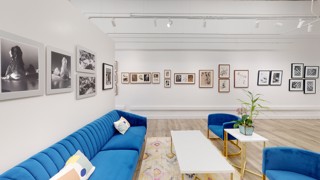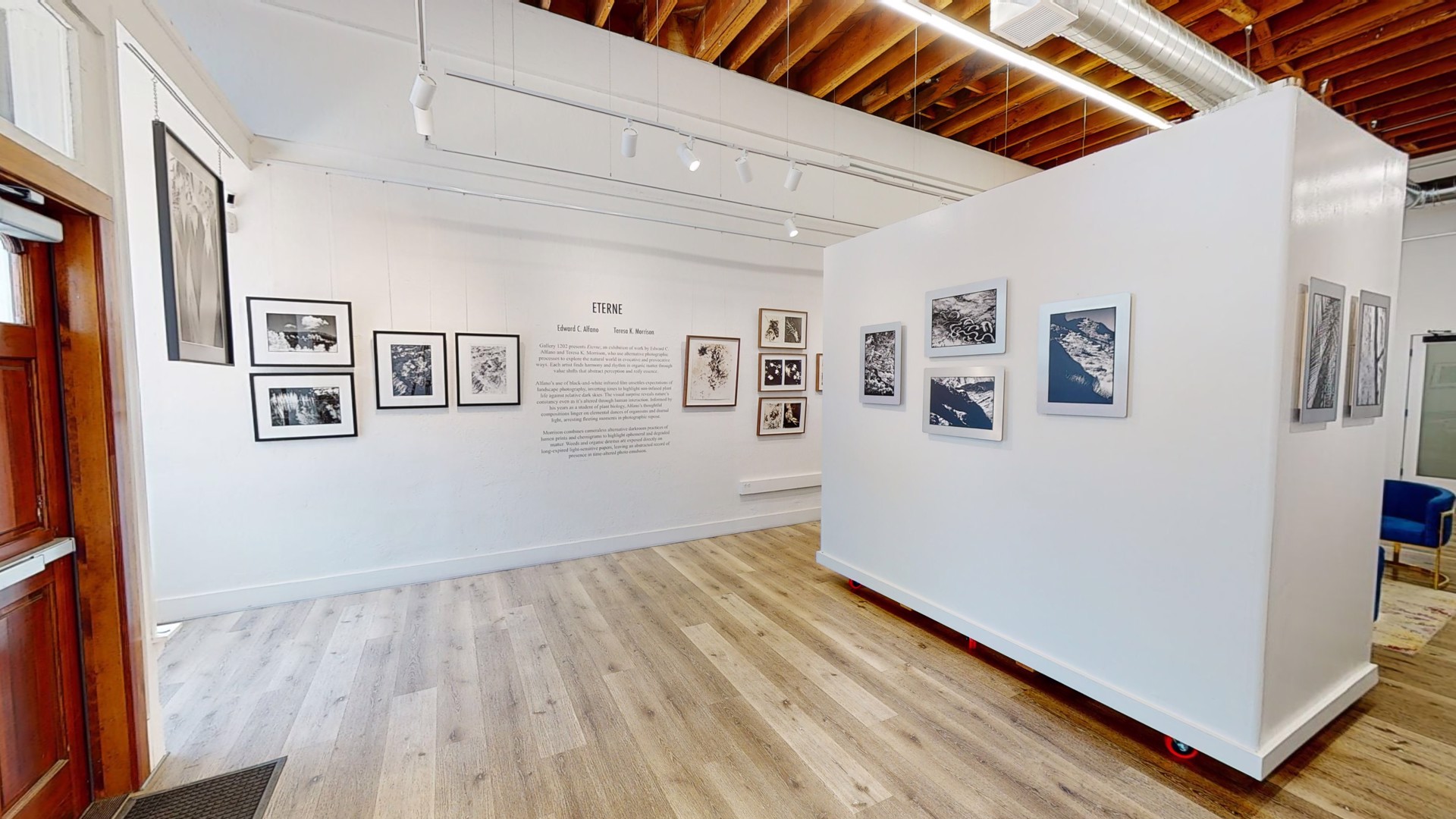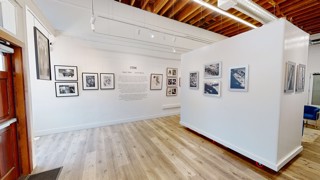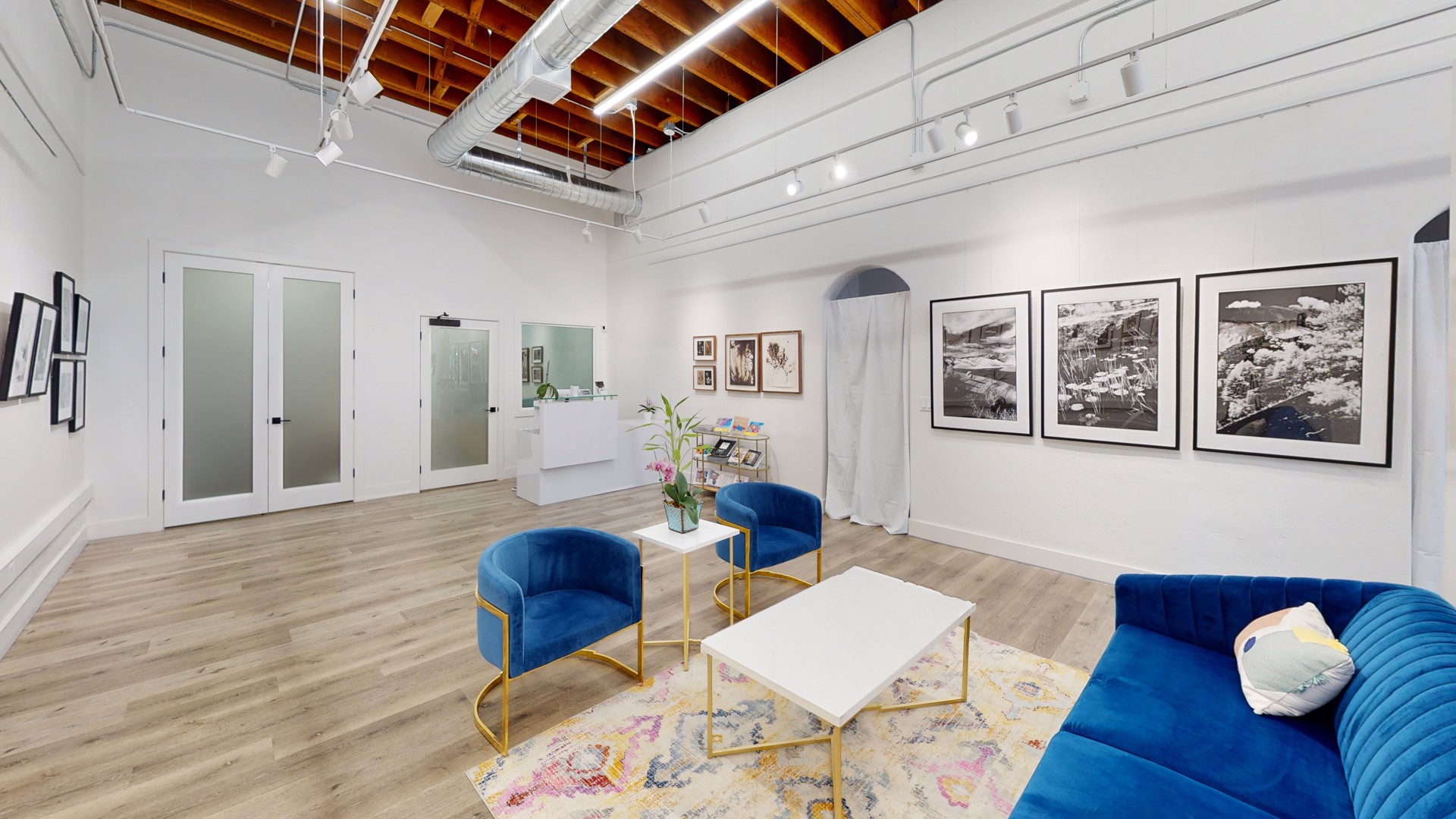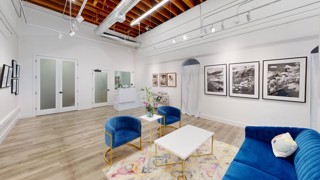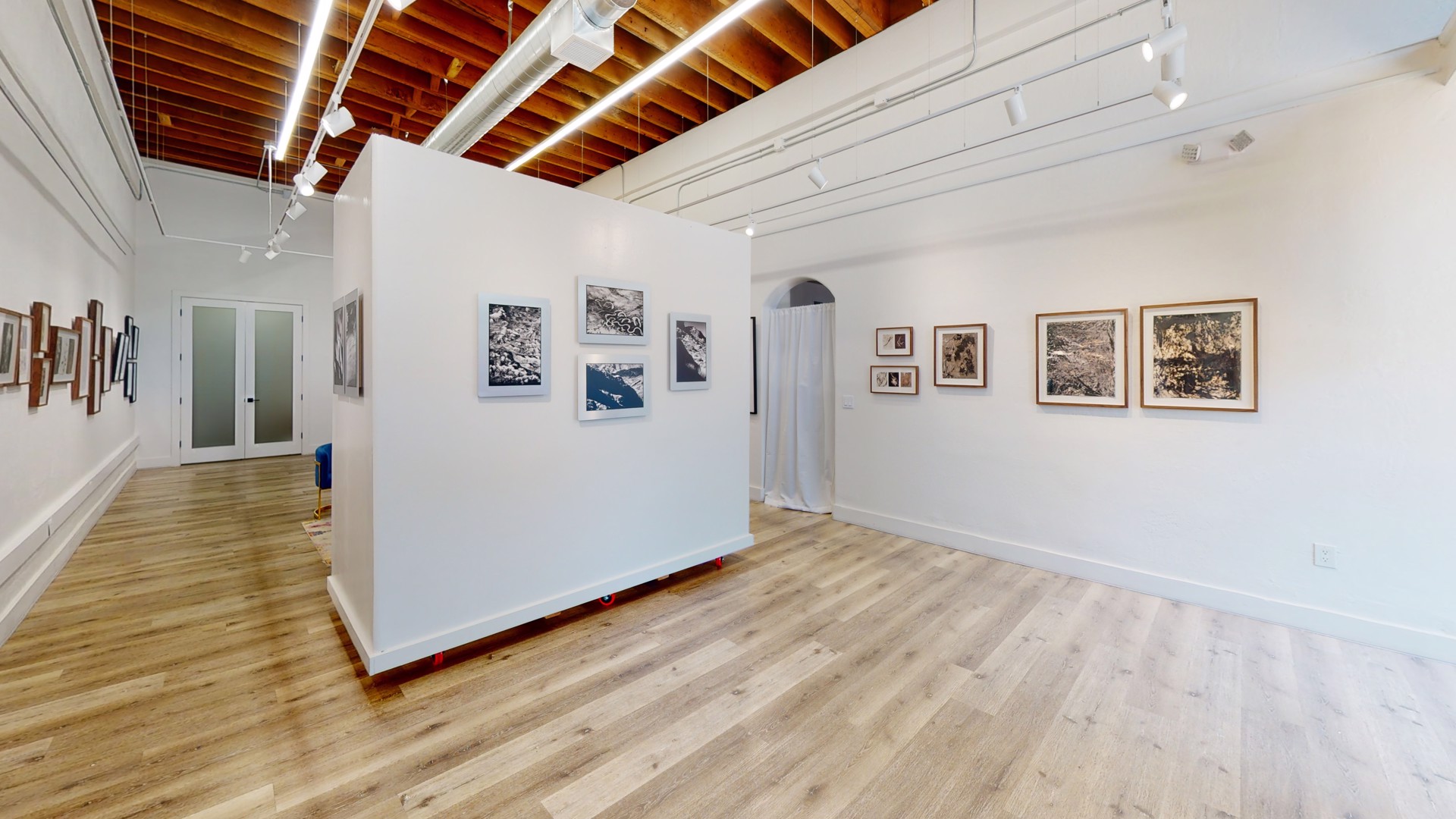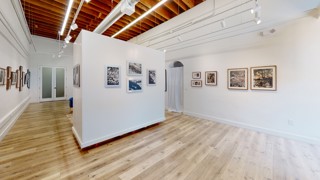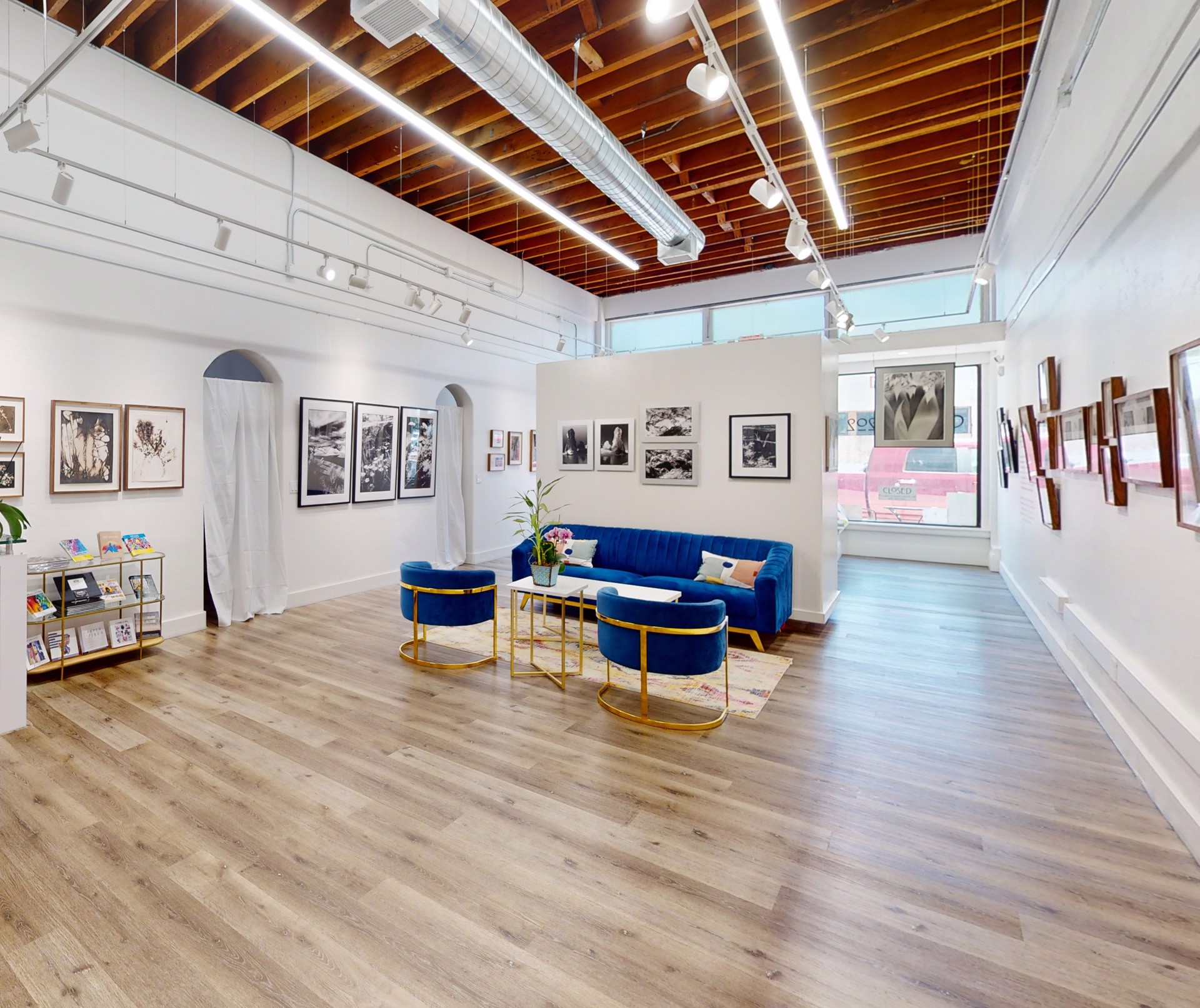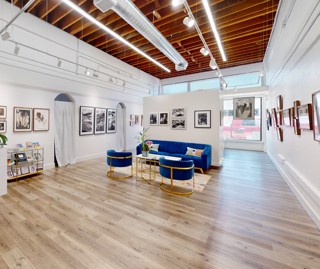 Gallery 1202 presents Eterne, an exhibition of work by Edward C. Alfano and Teresa K. Morrison. Alfano and Morrison use alternative photographic processes to explore the natural world in evocative and provocative ways. Each artist finds harmony and rhythm in organic matter through value shifts that abstract perception and reify essence.
Alfano's use of black-and-white infrared film unsettles expectations of landscape photography, inverting tones to highlight sun-infused plant life against relative dark skies. The visual surprise reveals nature's constancy even as it's altered through human interaction. Informed by his years as a student of plant biology, Alfano's thoughtful compositions linger on elemental dances of organisms and diurnal light, arresting fleeting moments in photographic repose.
Morrison combines cameraless alternative darkroom practices of lumen prints and chemigrams to highlight ephemeral and degraded matter. Weeds and organic detritus are exposed directly on long-expired light-sensitive papers, leaving an abstracted record of presence in time-altered photo emulsion.
The exhibition will be on view at Gallery 1202 from April 21st through June 10, 2023. Please join us for an opening reception on April 29th, from 6-9 pm, with live music and refreshments. The closing reception will be held on June 10th from 1-4 pm, with a special artist talk at 2 pm.