Curvas Audaces: Explorations of Strength with Elisa Ortega Montilla & Sandra De la Torre
Slideshow

Horizontal Masonry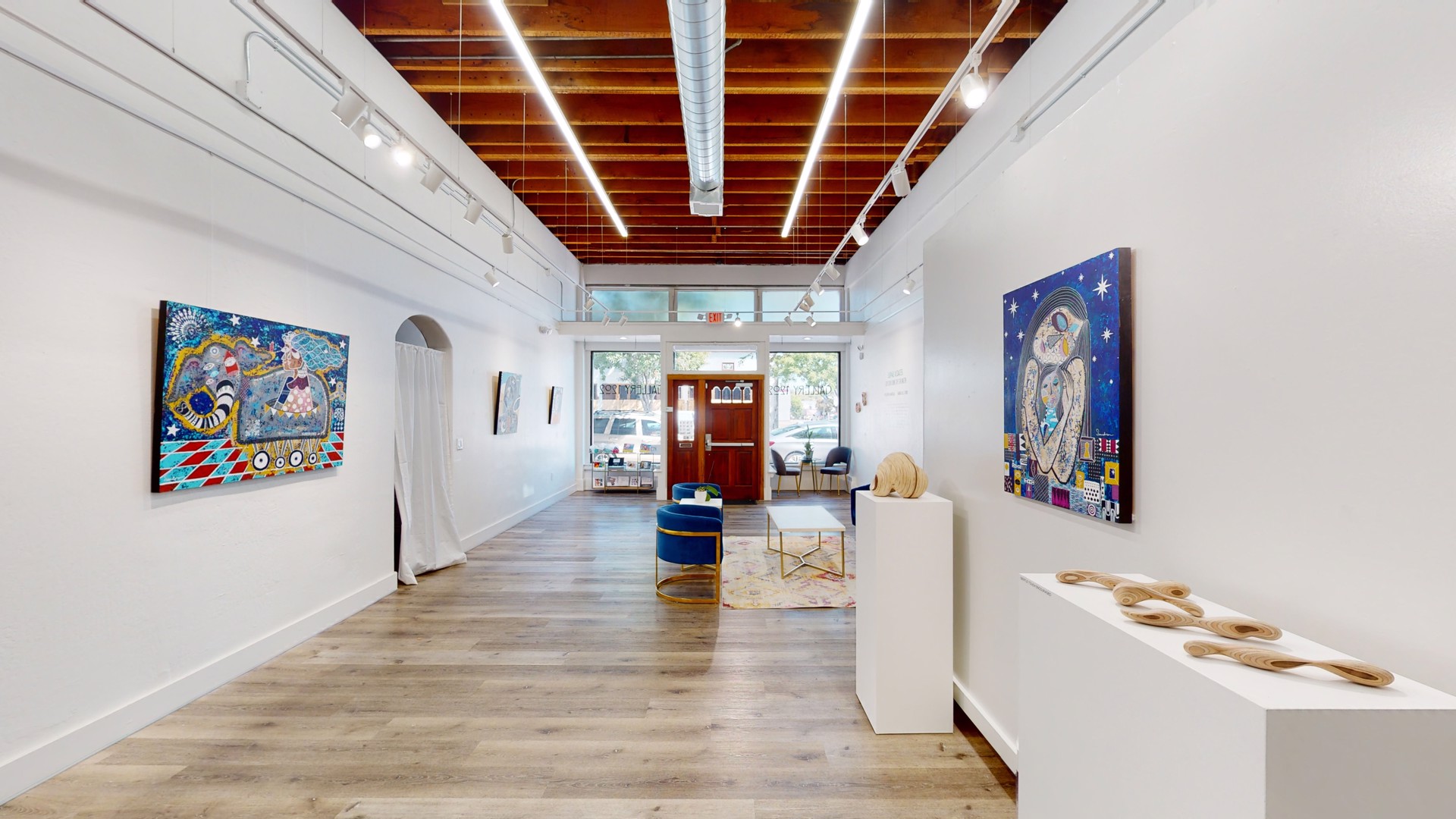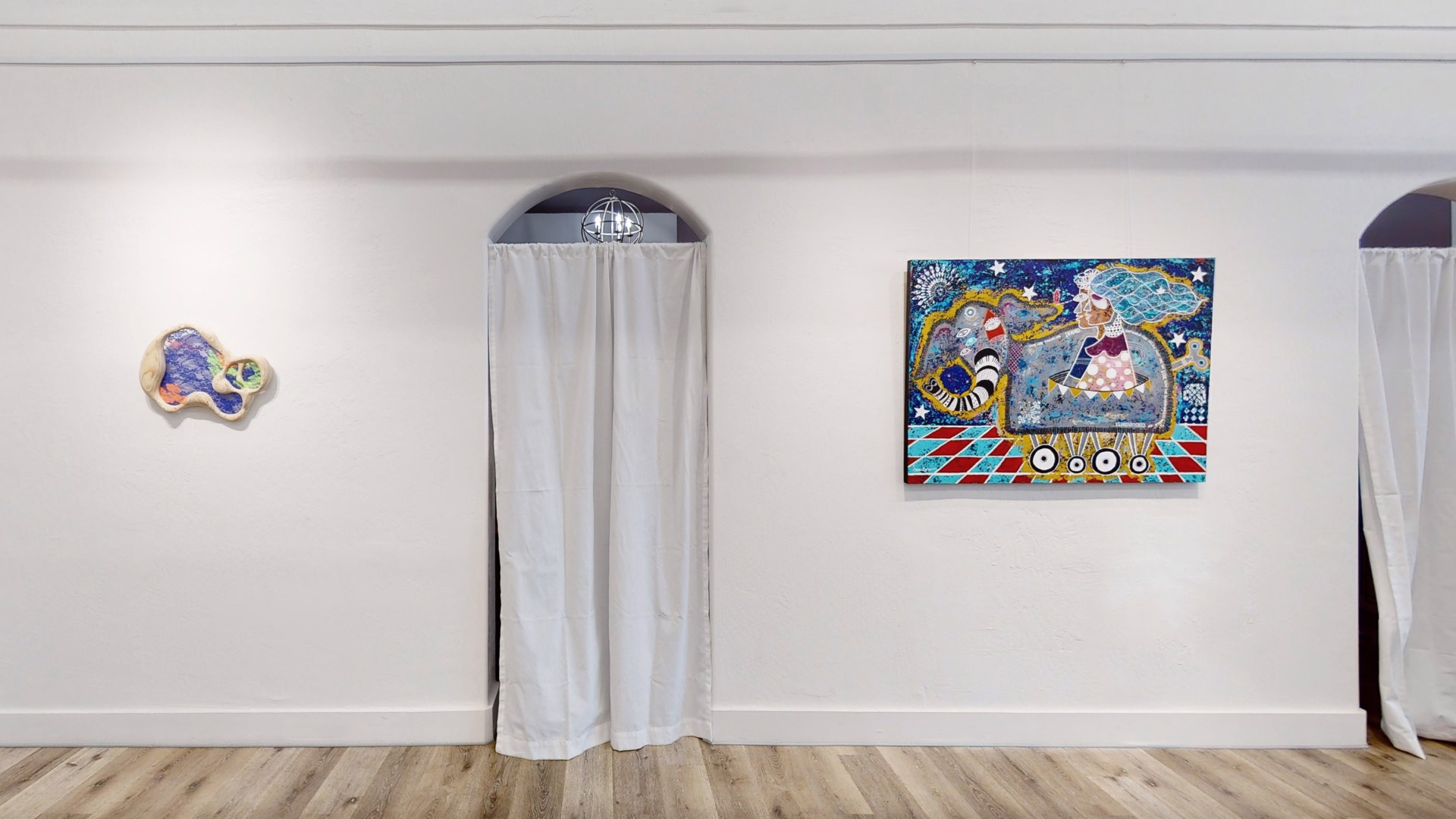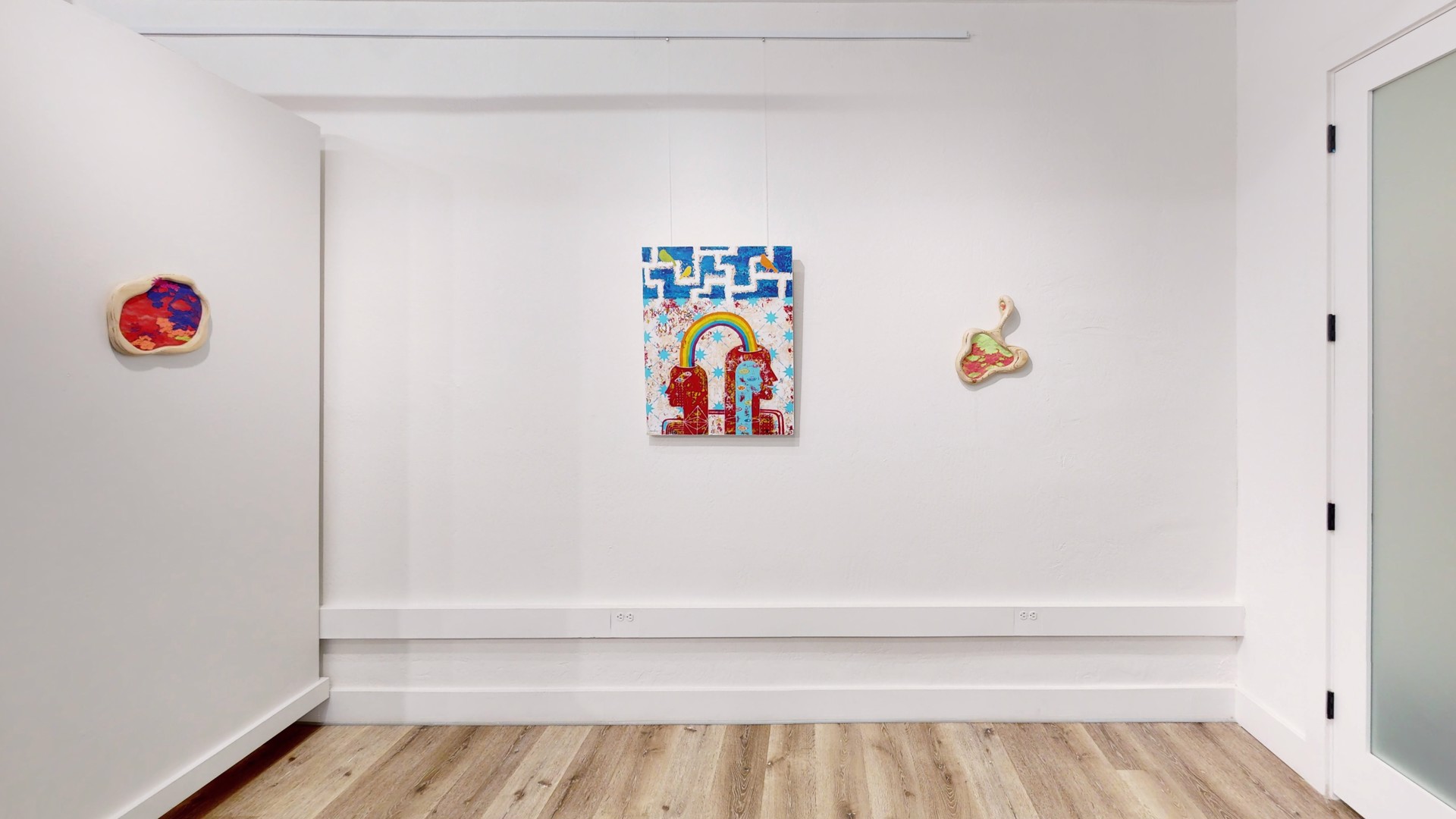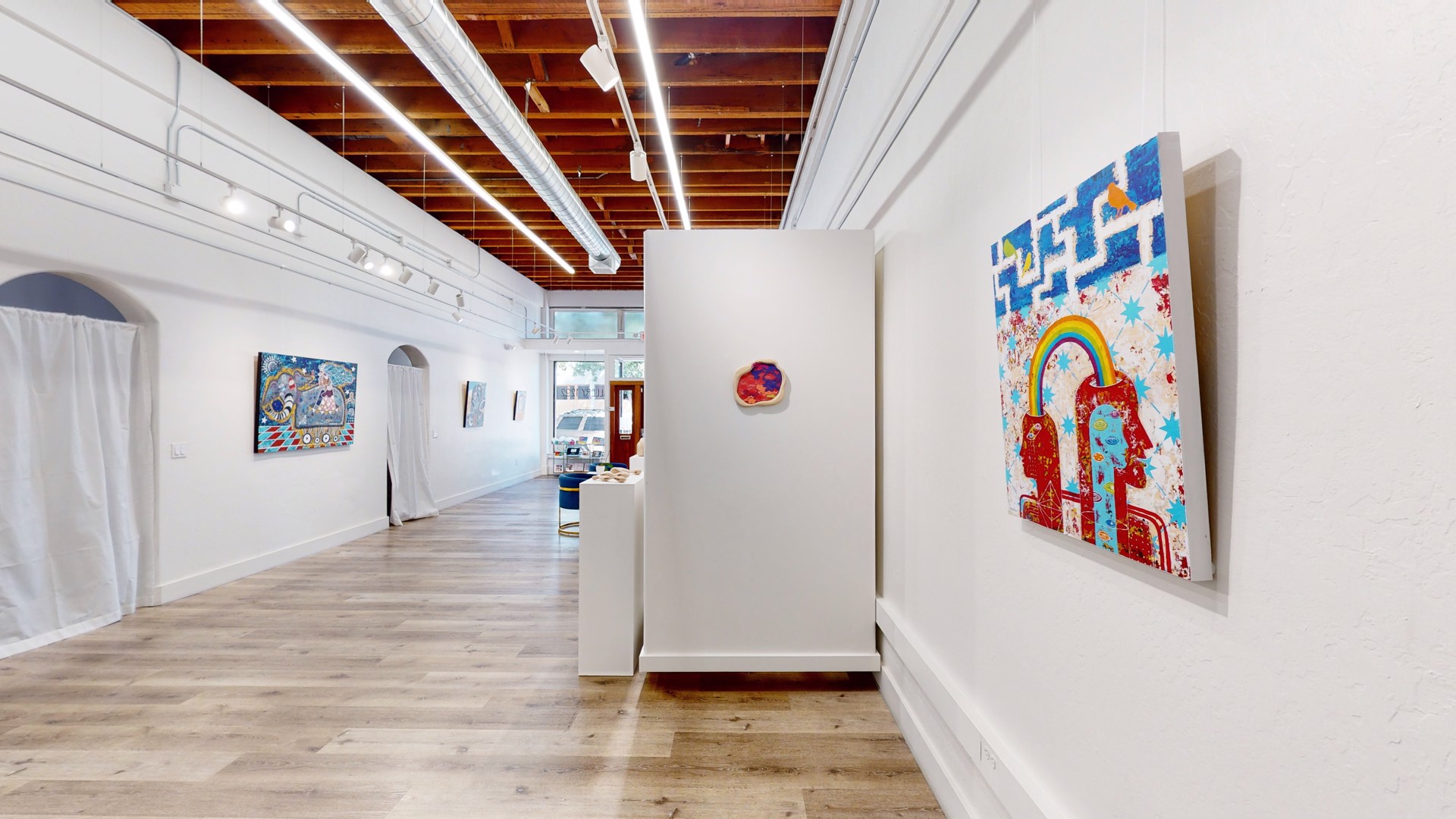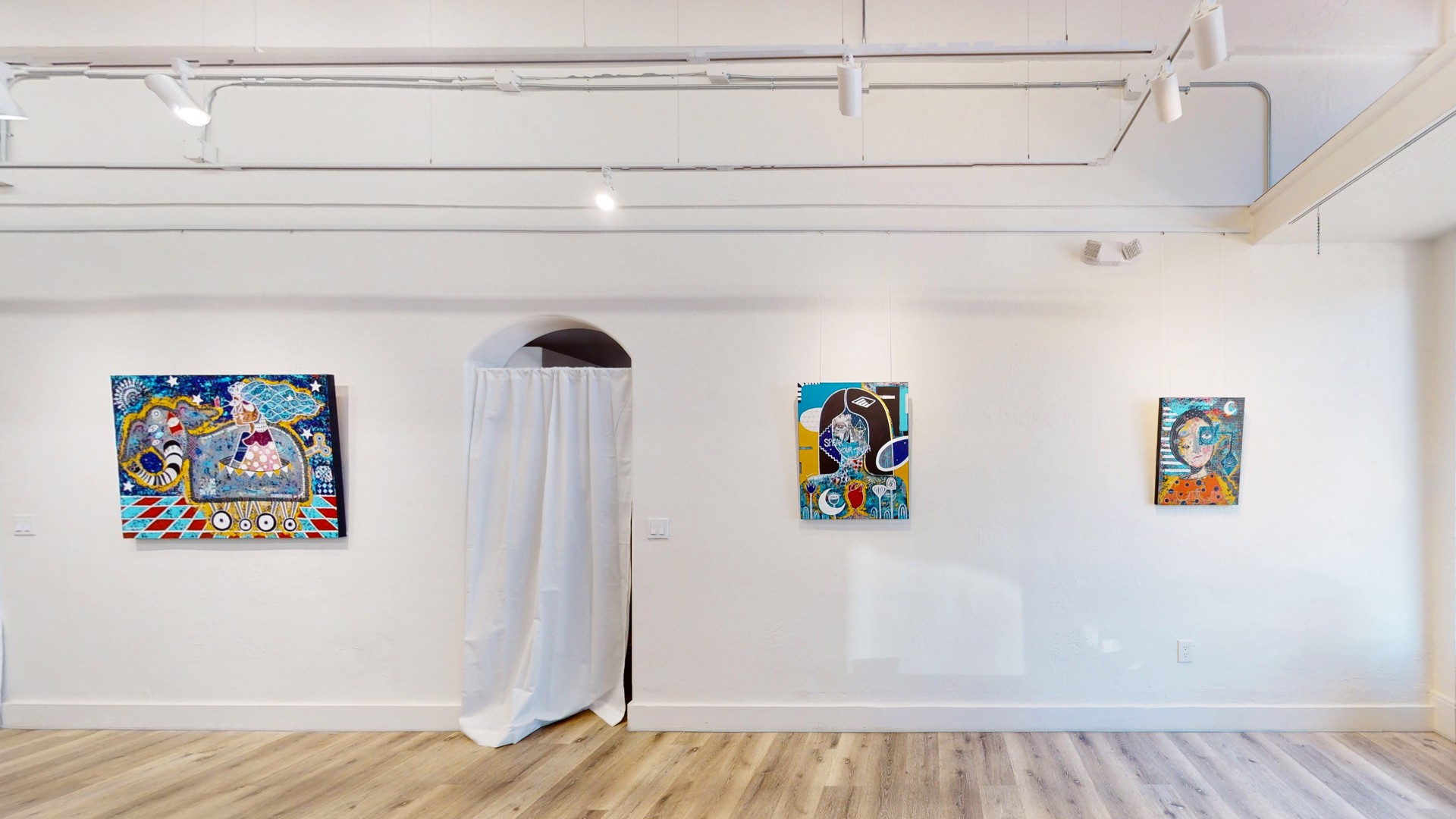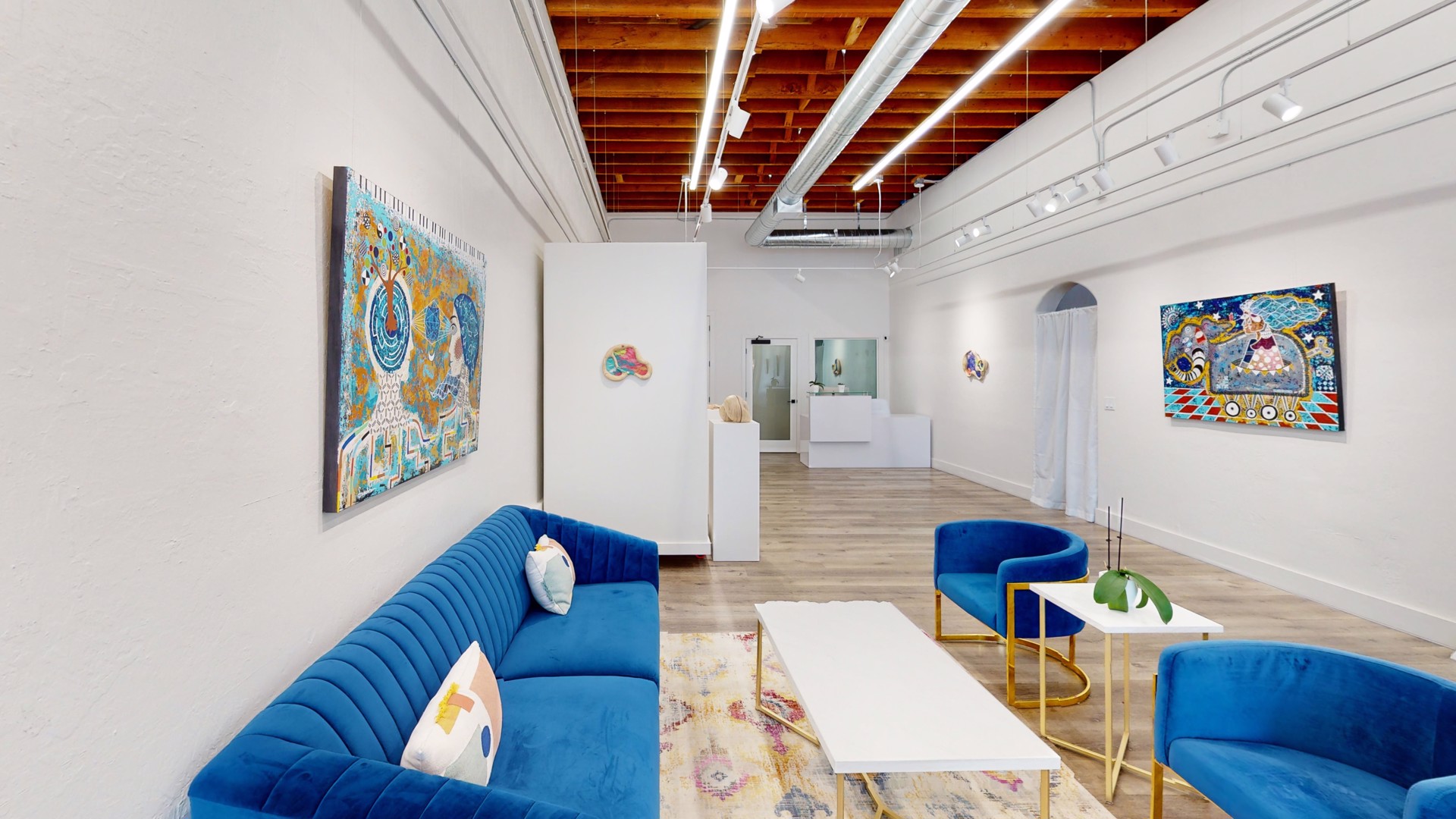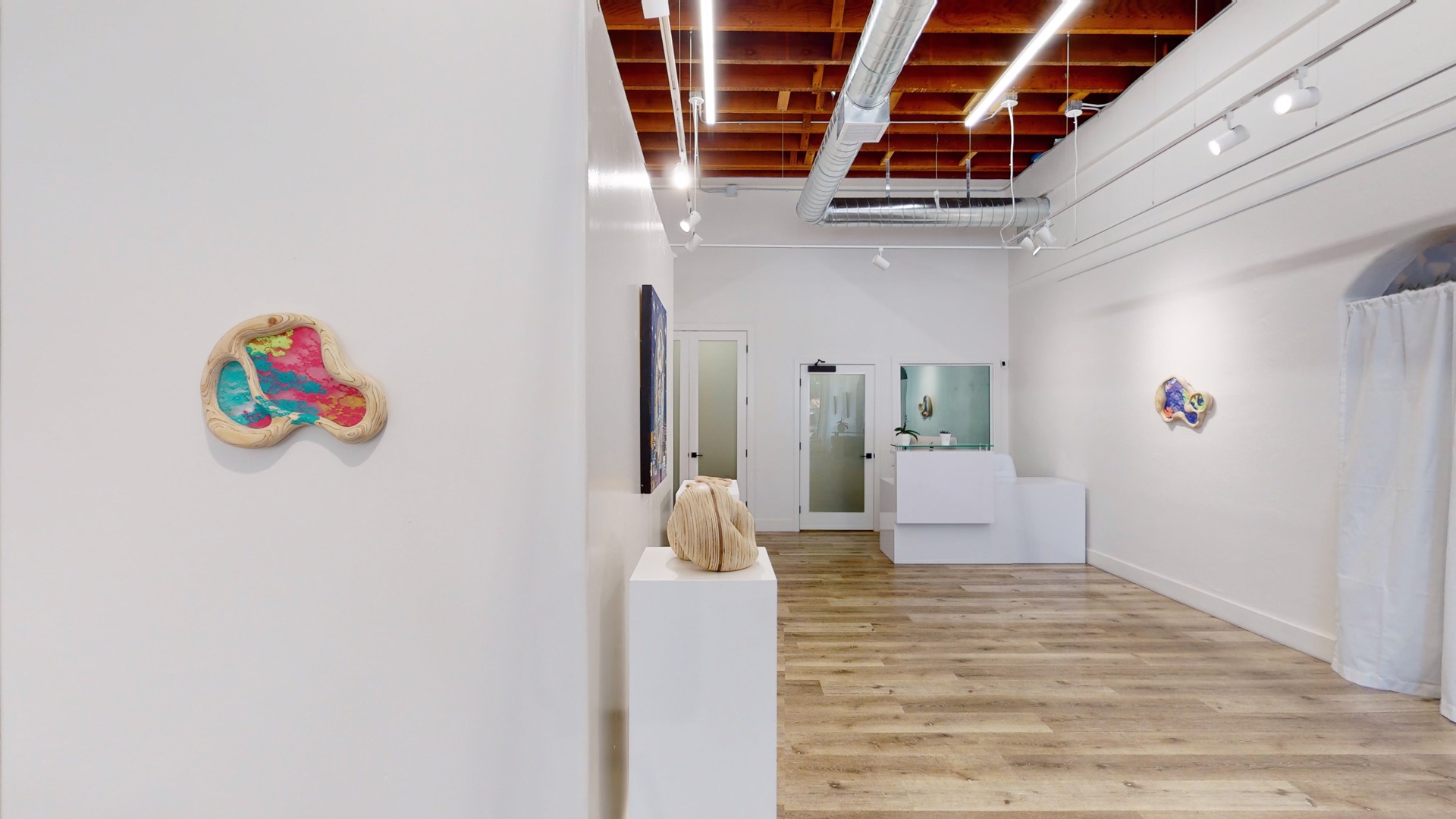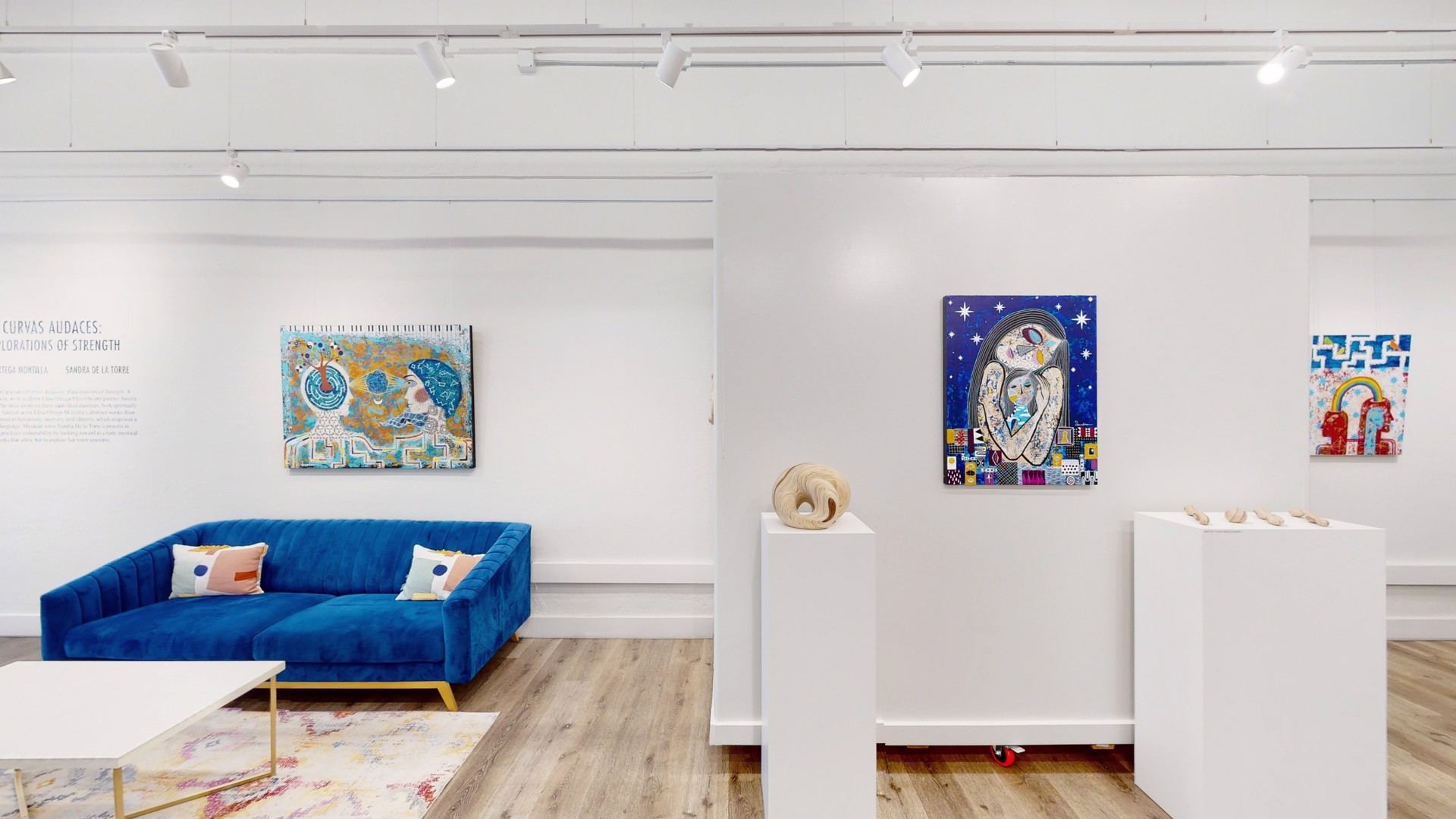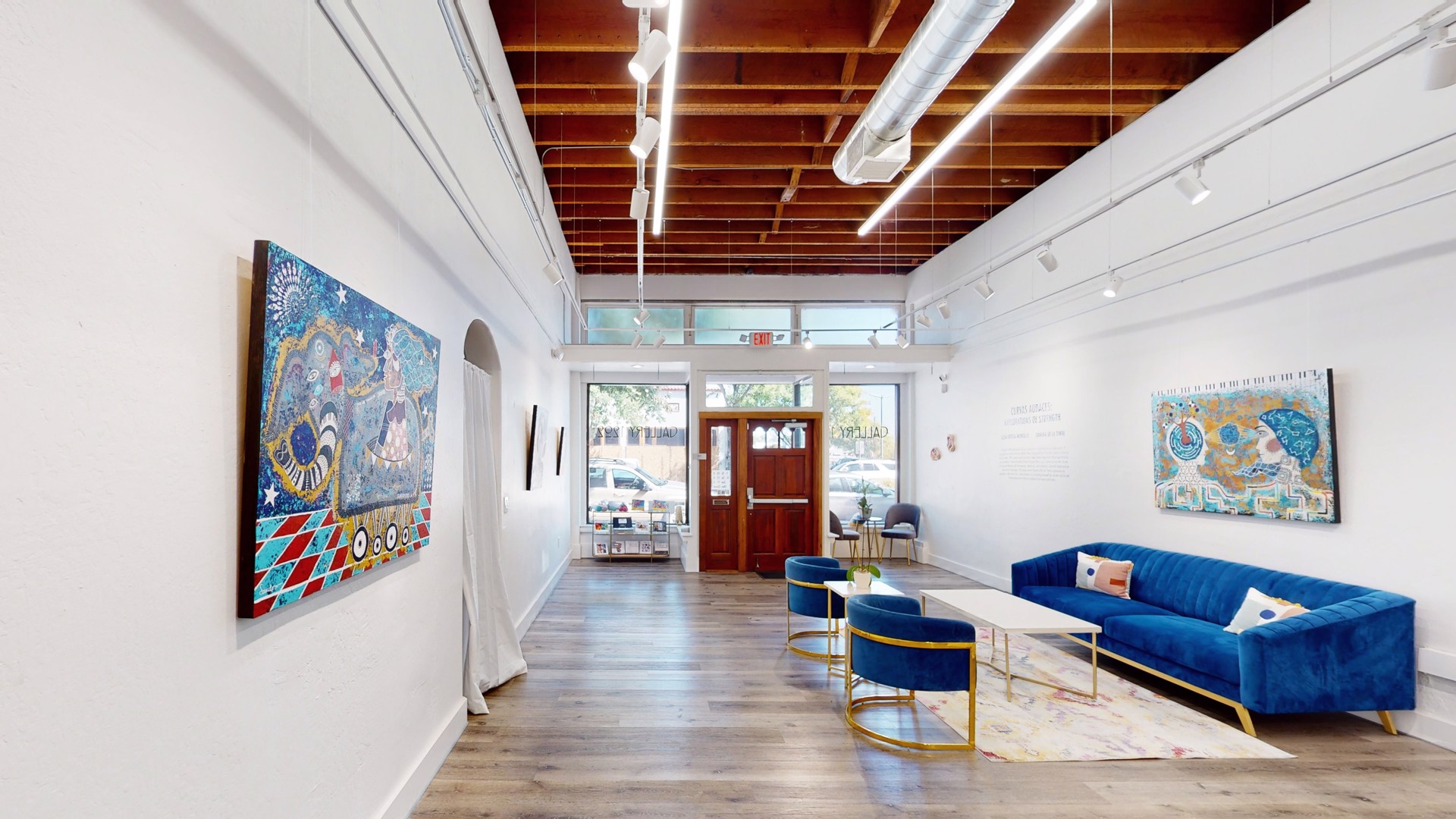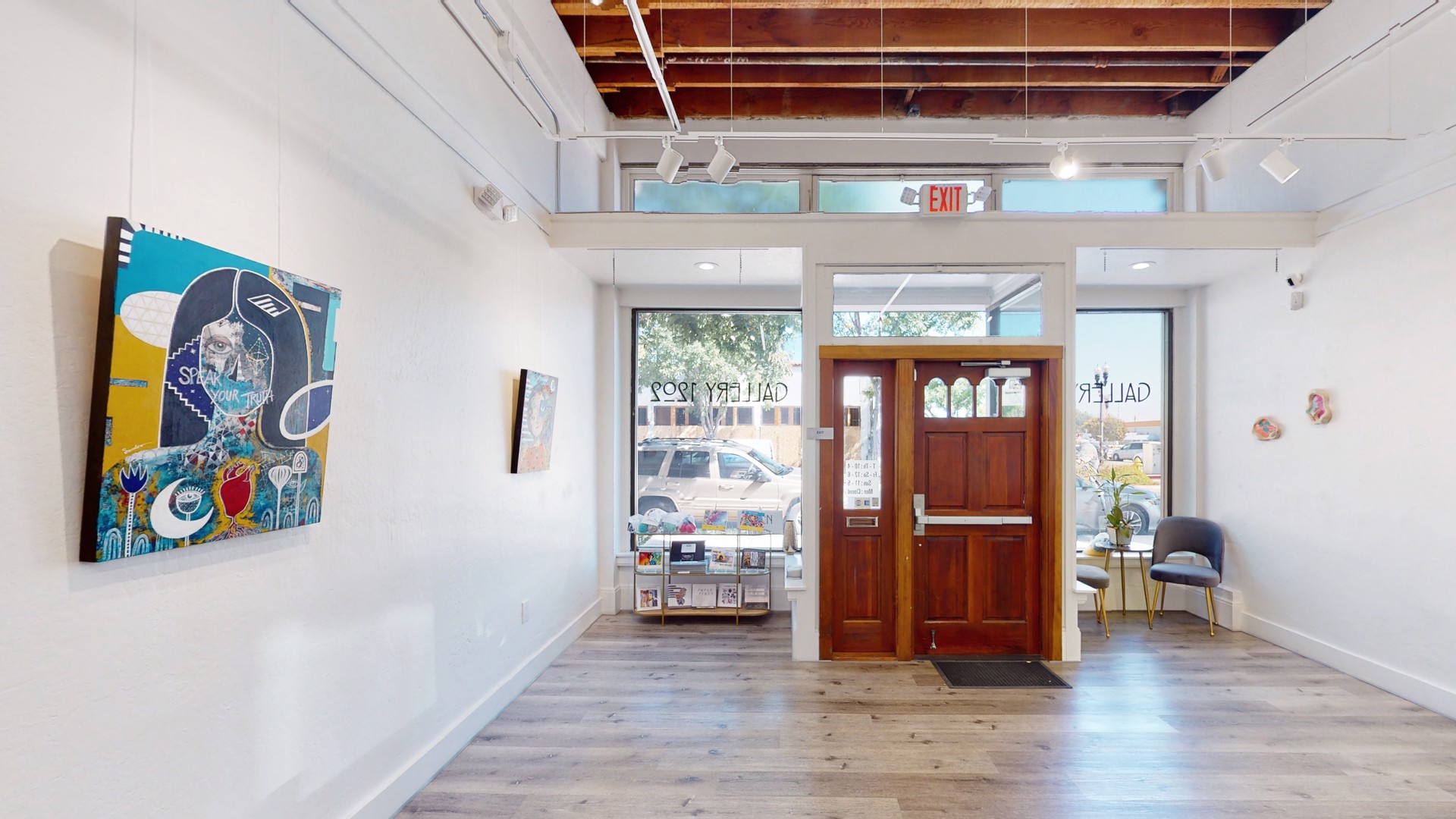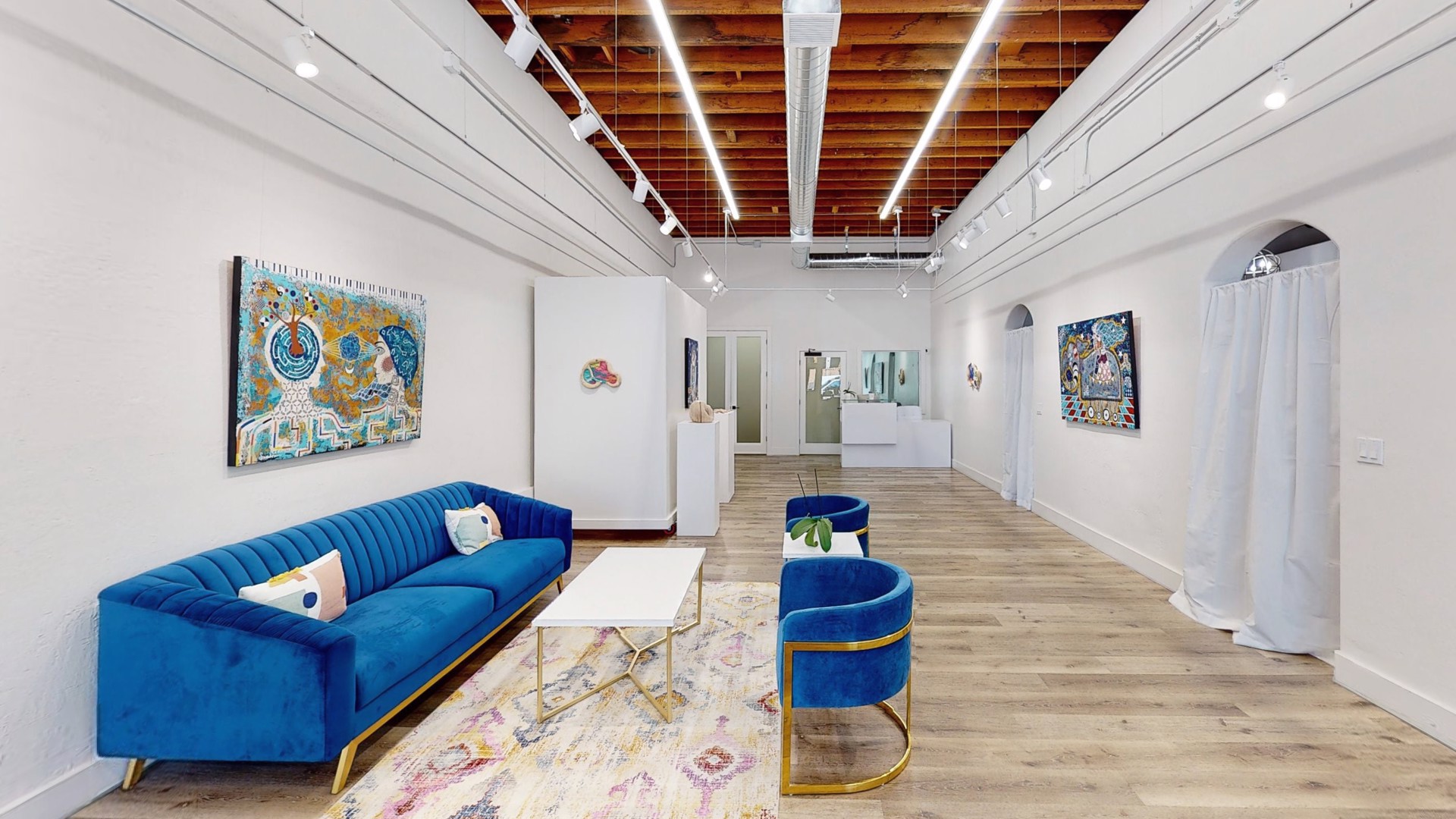 Gallery 1202 presents Curvas Audaces: Explorations of Strength. A two-person show, with sculptor Elisa Ortega Montilla and painter Sandra de la Torre. The show explores their individual dualities, both spiritually and tangibly. Spanish artist Elisa Ortega Montilla's abstract works draw on layered themes of femininity, memory, and identity, which empower a universal language. Mexican artist Sandra de la Torre's process is cathartic; she practices vulnerability by looking inward to create mystical works that allow her to explore her inner universe.
In this exhibition, Montilla showcases works from two different series; Body Impressions and Lacescapes. Her Body Impression pieces are made of laminated wood that she shapes into inviting curved forms. She encourages physical touch with these objects, allowing a platform for interaction between art and the body, presenting a rare sense of intimacy between herself and the viewer. Her Lacescape series incorporates her skilled woodworking craftsmanship with reconstructed found colorful lace. The duality between a hard, unforgiving wood medium and delicate soft lace is well balanced, resulting in a near magical exchange. Her textile elements represent the old and reclaimed memories that root her in her Spanish heritage.
Sandra de la Torre has a multifaceted art practice that focuses on photography and painting. This exhibition presents her newest figurative acrylic paintings on wood panels. In pursuit of meditation in a subconscious state of mind, De la Torre surrenders to the process, and creates transcendent and conceptually compelling works. Themes of light and darkness, sacred geometry, and human consciousness weave in and out of these pieces; variety in color, form, and pattern creates vivid figures in relatable states of the human condition.
The show will take place in our physical location, 7363 Monterey Street, Gilroy, CA, from October 8, 2022, through November 20, 2022. The opening reception will take place on October 8th, from 6-9 pm, and the closing reception will be on November 20nd, 2022, from 12-3 pm.